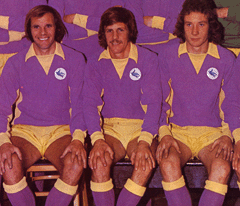 Four defeats and just one goal scored in the last five games then for City, but there is losing and then there is being totally and utterly inept like we were against QPR – last night's 1-0 loss at Aston Villa in the Third Round of the League Cup was an example of the former not the latter and, indeed, it could be argued that it was a defeat with honour.
When you consider that we were playing a Premiership team that had won it's previous five games while conceding just two goals, the result last night went a fair way to restoring the team's reputation after Saturday's shocking display – especially when you consider that television pictures show quite conclusively that Jay Bothroyd's disallowed injury time goal was not offside.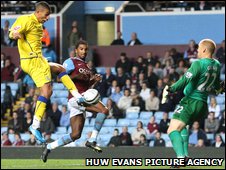 However, my impression listening to the match last night and reading about it later was that it was a game which had a similar feel to the FA Cup Final sixteen months ago where the Premiership side got their goal in front and then were content to keep City at arm's length as they held on to what they had. Just as against Portsmouth, there didn't seem to be much possibility of us getting back on terms and, although we were doing well enough to have the opposition's respect throughout, you got the feeling that the Premiership side had another level to go to if they needed it.
Since we beat Middlesbrough in the Quarter Final on the way to Wembley, we have played four games against Premiership teams, we got a right pasting in one of those (at Arsenal) after having a real good go at them in the first game at Ninian Park and then we were edged out by Pompey and Villa, but, significantly, we have not scored a single goal in those games and I am not sure if Dave Jones' very surprising conversion to the merits of the 4-5-1 formation last night ever made it likely that we were going to break that duck last night.
In saying that, I don't want to be critical really of our manager for showing that he does think beyond 4-4-2 at times. After all, virtually every opinion expressed about our midfield lately by supporters and the media have been critical ones, so why not take steps to reinforce that area, especially on the ground of a bang in form Premiership side?
No, it would be hypocritical to lambaste our manager for tactical inflexibility only to then have a go at him for trying something different, but I do think it is fair to question whether the team he selected was the one best equipped to benefit from what the 4-5-1 (it was more like 4-1-4-1 to be strictly true) could offer?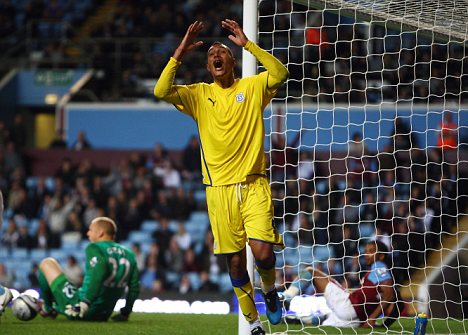 I don't think I was alone in wondering where the goals were in our midfield five when I heard it. If we had the Ricky Scimeca of three years ago available then he might have provided the runs beyond our lone striker that would pose a threat and Burke and Whittingham have got goals in them, but, with five in midfield, it is incumbent on your wide players to stay out on their wings and so any goal threat from them is lessened. Ledley and Rae both have the stamina and running ability to pop up in the opposing penalty area from time to time, but their goalscoring record shows that they are unlikely to finish off such excursions forward by hitting the back of the net.
For me, the formation we played last night is best suited to having a play making Koumas type performer just behind the striker, or failing, that a second striker playing in a withdrawn role and, with due respect to Josh Magennis, the only player we had available last night able to do that was Michael Chopra. Therefore, I would have liked to see how Villa would have coped with Chopra in there for one of the starting central midfielders playing in the area behind Bothroyd.
Okay, so the change of formation was only, at best, a partial success last night, but I hope this doesn't mean that  it is ditched completely in favour of 4-4-2 by our manager. Although the charge that we always struggle against teams who play 4-5-1 is something of a myth (we beat eleven sides using that formation at Ninian Park alone last season by my reckoning), it is true to say that the tendency has been this season for the teams we have beat to play 4-4-2 and the sides who have beaten us to play 4-5-1.
Therefore, it may be that we will need to match some sides who play 4-5-1 against us and I believe we can do this even in home games if we have at least three of the five in midfield who are prepared to get forward on a regular basis to support the lone striker whilst the other two are content to sit in front of the back four – having Ross McCormack back would be a great help in utilising such a system.