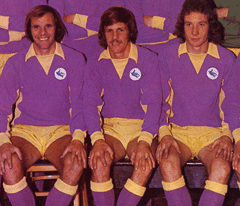 Experienced Wales watchers must have had a feeling of inevitability as they looked at yesterday's crucial Euro Under 21 qualification match with Italy in Pescara. There was the usual promising start to a game which decided our qualifying fate followed by the opposition scoring against the run of play and then, soon after, came the moment of controversy which gave us an "if only" moment – in this instance, a pretty obvious looking foul on Andy King inside the Italian penalty area. To be fair to Italy though, they had little to worry about defensively after that and the second half was played out with a second goal for them always looking more likely than the Welsh equaliser which would have qualified us as group winners.
So, there could be no complaints really about the result on the day – Italy deserved their 1-0 win, but, even so, the way Wales missed out on qualifying, even as one of the four best second place teams, surely needs some examination by UEFA. I say this not as someone who sees conspiracies to keep "smaller" countries from qualifying around every corner, but as someone who just thinks that the methods by which my country was denied a place in the Play Offs for the Finals of the tournament, to be played in Denmark next summer are both illogical and unfair.
In saying that, I accept that the rules were in place when the qualifying phase started and, I suppose, the time to complain about them was then. However, the rules would still have been illogical and unfair if they had enabled Wales to qualify and UEFA really do need to look at a system which is, frankly, a contradiction in terms. On the one hand, goal difference is ignored to determine who wins a group as UEFA instead decide to go by results between the teams that finish level on points to decide things, but it is hard to see any justification as to why away goals (originally a method to reward attacking football over two leg European ties) should count double in just two games of a group why sides play eight times as the next means of separating teams with very similar records. On the other hand, having decided that goal difference is not acceptable as a way to decide who wins a group, UEFA decided that it should count as the means to differentiate between second placed sides who finished equal on points.
This isn't sour grapes and I go back to the fact that a Welsh win in Luxembourg right at the start of the group would have meant that it wouldn't have mattered what rules were in place in determining who qualified. However, it is worth wondering what would happen if it was Italy who had our record and us who had theirs. If we had made the Play Offs despite having a worse goal difference and Italy missed out because Iceland managed a goal difference of 14-0 in two games with San Marino, would the same rules apply for qualification for the next tournament – somehow I think not!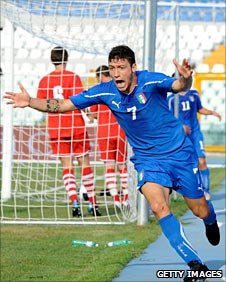 The other current talking point in Welsh International football is who will be taking over from John  Toshack as manager? Stories began to emerge over the weekend that Toshack was looking to step down following Friday's very disappointing defeat in Montenegro and a press conference on the matter is scheduled for tomorrow. There seems little doubt that John Toshack is going, but there is still the possibility that he will stay in charge for the matches with Bulgaria and Switzerland next month – I think this would be a bad thing as it would leave him looking like a lame duck manager and, even if it is a only a temporary measure, having someone like Brian Flynn in charge for those two matches would, surely, be the better option?
Better still would be to have a new man installed when we next play and it has to be said that, with his fine record with the Under 21's, Flynn has done much to put forward his claims for the senior job. As for other candidates, well there's Chris Coleman who, let's not forget, did a very job at Fulham before blotting his copybook somewhat at Real Sociedad and Coventry, but with someone like Martin O'Neill looking very unlikely to me, Ryan Giggs probably ruled out by his playing commitments and Gary Speed newly ensconced at Sheffield United, there doesn't appear to be a list of impressive candidates that would fall within the FAW's financial means. Perhaps, the lure of managing exceptional young talents such as Bale and Ramsey at International level might be enough to entice some other high quality candidates to apply, but, if that doesn't happen, then, maybe, Flynn (who, seemingly, knows how to get performances out of the younger elements of the senior squad) is the best bet?
As for Wales' chances of having a say in the qualification group for the seniors, well England's impressive 3-1 win in Switzerland has them looking very well placed to go on and dominate the group, but I think that we could have hoped for better from the Bulgaria v Montenegro match which had the visitors winning 1-0. On the positive side, Bulgaria are already looking like they are out of the running and a home defeat for Switzerland helps the cause, but yesterday's result also makes a home win in the Montenegro/Switzerland game, which is played the same night we face Bulgaria, look more likely. If that were to happen then, even a Wales win at Cardiff City Stadium would give Montenegro a six point cushion over the other teams which would take an awful lot of hauling back – whisper it quietly, but we might have to start wanting England wins soon!