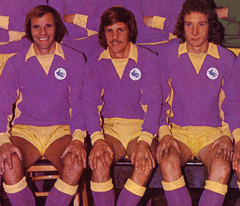 Even before we had kicked a ball at Cardiff City Stadium in the Premier League, there were many pundits tipping us to stay up because of what we would be able to achieve in our home games. To be fair, it seemed like a reasonable enough opinion at the time because we were coming off a season where, despite more draws than wins towards the end of the campaign, our home ground had been a fortress during 12/13 and so, when we began with a win and a draw against two of the current top five, those predictions looked to be bang on the money.
Although we were beaten three times at home during a very tough opening period, eight points from seven games was a perfectly acceptable return before we could take advantage of an easier looking run of eleven fixtures at Cardiff City Stadium in which, current table toppers Liverpool apart, the highest place side we would entertain would be eighth placed Southampton – eight of the current bottom ten sides would have to visit Cardiff during this period.
On 14 December we eked out just the sort of win that was going to keep us up when relegation rivals West Brom were beaten 1-0. Five or six similar type results over the next ten home matches would surely see us safe, but I'm afraid City were flattering to deceive – yesterday's 1-1 draw with Stoke means that since that misleading win over the Baggies, our record in the group of games that were, supposedly, going to keep us up reads won two (one of them a very lucky win over Norwich), drawn three (including a criminal surrender of a two goal lead with less than ten minutes left against Sunderland), lost five.
What has been really hard to take has been the nature of those five losses.Okay, 6-3 to Liverpool in their current form was a defeat with honour and the Boxing Day setback to Southampton which cost dead man walking Malky Mackay his job could, perhaps, be excused given the off field dramas at the time, but the losses to West Ham, Hull and Palace were absolute shockers which made a mockery of those statements of a few months earlier that Cardiff City Stadium would be a hard place to visit for Premier League teams – let's not forget either that Championship side Wigan were able to add to City's home gloom with a deserved victory in the Fifth Round of the FA Cup.
Now, yesterday's performance was no West Ham/Hull/Palace type horror show. In fact, you couldn't really question the attitude of an unchanged City side at all, but the distinct impression I got yet again as I left a home match was that I had been watching a side that was going to be relegated.
Malky Mackay and Ole Gunnar Solskjær are opposites as managers in many ways, but one thing they have in common is that they quite often emphasise the need for their players to show composure in pressure situations. Now. to be fair to our team, they are in a position where it's easy to talk about playing with composure, but very difficult to actually achieve it – sadly, there was little sign of it yesterday with a shocking three foul throws (all from different players) and messed up short corner routines all being examples of hearts ruling heads.
City started each half well, but allowed a confident Stoke team in their best run of form of the season to increasingly come into the game as time went on and, in the end, although they may have felt they were on the rough end of a few decisions, the truth as I saw it was that a draw was a fair result – indeed, by the final whistle, it looked like there was only one side that was going to win the game and it wasn't us.
Much of City's early dominance, which saw a slightly below par Jordon Mutch miss a great chance when he side footed straight at Begovic, stemmed from the dominance of Fabio and Mat's Dæhli down City's left – for me the Brazilian had his best game yet for us, but it was the Norwegian teenager who looked like he could be a matchwinner as wriggled his way past markers with ease, while also showing his very pleasing habit of being able to play the right pass at the right time.
I believe City would have won comfortably if Dæhli could have remained as influential as he was in the first twenty minutes or so, but a mixture of Stoke efficiency and shoddy passing from many of his team mates meant that this was not to be and I suppose you have to say it was to the visitor's credit that the two players who caused them so many early problems were both substituted – still don't understand the decision to replace Dæhli mind.
No, in the end, the person who attracted the most post match comment was referee Howard Webb. Eleven years ago, Mr Webb was in charge of two of the three matches in our victorious Play Off campaign to get out of what is now called League One and, although the fact we were victorious no doubt had something to do with the good press Mr Webb got from City fans, the view of most who had seen him was that we had been watching an outstanding young referee in action.
What happened in the next decade showed this to be true. Webb achieved the highest honour open to match officials when he was selected to officiate at the 2010 World Cup Final and, although it turned out to be a very difficult game for him, I think it's fair to say this was more down to the Dutch team in particular than any shortcomings on Mr Webb's part.
However, having achieved so much, so early in his career, I think there have been signs that Mr Webb's talents have been on the wane somewhat in the last four years and, even before yesterday, I don't believe he has had a very good 13/14 season.
Having resigned myself to believing that there wasn't going to be a single penalty given in a Cardiff City match all season, Mr Webb awarded two either side of half time in a patchy performance which crystalised so much of what is wrong with modern day "elite" refereeing.
Stoke's goal really was a comedy of officiating errors. Firstly a cross by I think it was Arnautovic clearly swung out of play for a goal kick before curling back onto the pitch – from my position sat at the corner of the Canton and Ninian stands, the ball definitely crossed the line, but the linesman (was it one of the guys who did the World Cup Final with Webb?) missed it. From here, the move developed and Stoke substitute Muniesa's shot was deflected narrowly over. To general surprise, Mr Webb signalled a goal kick, but, after talking to a couple of players changed his mind and gave a corner (I presume the fourth official had told him about his error).
By now, I was convinced Stoke were going to score and, sure enough, albeit after some panicky defending which saw two City players going for the same ball, Kimbo was adjudged, after some hesitation by the ref, to have brought down the theatrically falling Odemwingie in the penalty area.
Arnautovic easily put away the penalty and Mr Webb left the field at half time to a chorus of boos. However, within six minutes of the restart, Fraizer Campbell had gone down under a challenge from N'Zonzi and, after some more hesitation, Mr Webb again pointed to the spot – Peter Whittingham (foiled by a combination of Begovic and the upright from a first half free kick) scored the resultant penalty, but it was hard to avoid the feeling that the referee had been "evening things up" for his earlier penalty award.
The Match of the Day pundits were adamant Mr Webb had got both decisions right, but I'm not convinced by that – I thought ours was more of a penalty than theirs, but, even so it was still a soft decision. When you think of some of the incidents at either end of the pitch that have not been given as penalties in our matches this season, it's strange that when there are eventually a couple of them, they are both for pretty innocuous challenges. In the meantime, like of all of his refereeing colleagues in this league, Mr Webb turned a blind eye to the shirt pulling and blatant fouling seen by defenders at every dead ball situation they have to face (Stoke's Ryan Shawcross is in the Skrtel class in this respect, but I'm not naive enough to think City players are whiter than white in this department) – it's something that is a blight on the game and it seems the so called best officials in the domestic game are prepared to look the other way every time it happens.
For a while after their equaliser, City got right on top and Stoke were buckling as they faced a series of Whittingham corners. Begovic lost his cool after he fell to the ground, but didn't get a free kick from one of them, but his mind was on his job when he saved well from Caulker a few minutes later – City's skipper hit the post with his follow up effort and when Juan Cala headed in the rebound, it seemed like we had the lead, but a linesman's flag cut short the celebrations.
TV pictures showed the officials had got this one right and the same was true when Campbell again tumbled in the penalty area shortly afterwards. Truth be told, City rarely threatened after that – with attacking subs Zaha and Jones having little impact, City's lack of quality and composure counted against them and they had to rely on David Marshall for a couple of good late saves and the crossbar for keeping out a late effort by sub Walters to preserve their point.
So, just a draw from another of those "must win games" we seem to have been playing now for a couple of months or more, except this one was more deserving of that title than nearly all of the others were and yet, despite this and the fact we have come up so far short of target in our run of "winnable" home games, there is still hope.
This stems from the knowledge that our last four away matches have seen us lose by single goal margins at two top six clubs (the second time to a freak goal deep into added time), draw at West Brom after going 2-0 down inside ten minutes and then going behind again in added time and beat a better team than the two we have to face in the next fortnight. Yes, Sunderland's superb 2-1 win at Chelsea and their point at Man City means we'll be facing a team in a far better frame of mind than I thought they'd be next week, but they have a really awful record in home matches against sides in the lower half of the table this season and so it's certainly a game we can win – likewise, with the trip to their woefully out of form local rivals, Newcastle a week later.
I've always said that we needed to make ourselves safe before we faced Chelsea on the final day of the campaign, but, watching their tired looking performance yesterday evening and their recent away games at Villa, Palace and Swansea, perhaps I'm being over pessimistic there – I still think we've left ourselves with too much to do, but this season keeps on making fools of people who try to predict what's going to happen come May 11, so who knows what will happen!
*Pictures courtesy of http://www.walesonline.co.uk/