Good luck to Iceland, it would be great to see them at Brazil 2014 with one of our players captaining them, but have a look at their qualifying group table and compare it to ours. Switzerland, who we beat quite comfortably at Swansea in Euro 2012 qualifying, look on their way to winning the group while Norway, who surely would have been favourites to finish in the top two at the time of the draw, don't look to be the power they once were. The Norwegians still can't be ruled out of course, but, for now, it's Aron Gunnarsson's team and Albania who look best placed to reach the Play Off's.
The amazing thing is that Iceland, like Wales, found themselves in pot six in the draw for the qualifying groups for World Cup 2014, so, although being bottom seeds undoubtedly makes life harder for the country concerned, it doesn't have to mean an end to any hopes of qualifying. However, a little bit of luck with the order in which the balls are drawn wouldn't go amiss and, typically, Wales didn't have much of that commodity back in July 2011 when the draw was made. Serbia, Scotland and  Macedonia (disparagingly and arrogantly called the group "minnows" in the local press in the last few days) aren't bad teams to be drawn with at all when we're supposed to be the weakest side in the Group, but to draw Belgium just when their "golden generation" of young players are finally living up to the hype was unlucky. When you also consider that we came up against a country who could arguably be called the most successful in Europe if your criteria for measuring that success is qualifications for major tournaments based on population, then we were very unlucky – the other four teams in our group were always likely to be also rans when it came to a top two spot.
Croatia are the example to follow for those countries with a population of less than 5 million and for them to be, deservedly, ranked in the top ten countries in the world is an outstanding achievement. To do that, you need strength in depth and, for me, this was probably the decisive factor in their deserved, but slightly fortunate given the time of the winning goal, 2-1 win over Wales at the Liberty Stadium last night. When a country with the sort of population Croatia has does well on the world football stage, it's usually because they are fortunate enough to have three or four very talented players all come along at the same time with a group of ten to twelve good solid performers to back them up, but, for nearly twenty years now, Croatia have been consistently producing outstanding players who, obviously, put great store in representing their country.
If football was still a game of eleven against eleven where substitutions were not allowed, then Wales may just have been able to finish off the job when they led 1-0 after a high quality first half last night. Croatia were obviously wary of Wales' attacking pace and, although they were having to absorb a fair amount of pressure, they were defending well – any side who can go from defending near their own corner flag to putting one of the best players in the world clean through on goal within less than ten seconds has to be given respect.
Gareth Bale has become so good that you tend to take the excellent first touch which enabled him to advance for his one on one with Pletikosa for granted and it was a genuine shock when he knocked his shot over the crossbar. At the time, Bale's miss had the feel of a match defining moment, but was it really? Despite my earlier comments, I'm not sure it was, would Wales have been able to have come through the searching examination which was the second half with a win if they had been an extra goal up at the interval? My feeling is that they wouldn't, but I would have backed them not to lose from such a position.
Bringing on a defender for a midfield player at half time looked a strange move by Croatia coach, but Schildenfeld's introduction brought about a change to 3-5-2, which, effectively, gave his team a numerical advantage in midfield as Srna (who plays like a wing back when he's supposed to be a full back!) became a winger and Strinic a wing back. This move forced Robson-Kanu and Williams on the Welsh flanks to drop a little deeper and Bellamy and Bale became more isolated. All of this  proved that Stimac had the resources on his bench to successfully incorporate other tactical approaches. He was also then able to introduce Mateo Kovacic, an 18 year old midfield player with Inter Milan, who was rated as his country's man of the match in Friday's win over Serbia and go for the Welsh throat in the last twenty minutes by bringing on eighty three times capped Ivica Olic to play as a left winger.
For some reason, I was always doing something else when the substitutes Chris Coleman had available to him were shown on the screen, so as the second half began with Wales being forced further and further back, I began to implore our manager to make changes. At the time I was pretty baffled by the introduction of Jazz Richards into our midfield in place of Robson-Kanu and I'm sure Simon Church for Williams later on hardly had Croatia shaking in their boots. However, my outbreak of Coleman bashing which greeted the final whistle soon subsided when I finally got to see who he'd had to choose from. Sam Vokes might have been worth a try as we looked to bombard their penalty area once we went behind, but where Crotia had very promising youngsters who were at one of Europe's top clubs and strikers with more caps than anyone in the Welsh squad to draw on, we had players who have been performing at Championship level or worse this season – as I mentioned earlier, when it was starting eleven against starting eleven it was a competitive and entertaining encounter, but once substitutes started being introduced it became an uneven contest.
Still, it was another encouraging display by Wales – besides the higher profile performers like Bellamy, Bale and the precocious Johnny Williams, there were some good individual performances. To describe James Collins' display as his best in a Welsh shirt for years is damning him with faint praise somewhat given his habit of making at least one expensive error per cap lately, but it was much better from him – he played as you hoped someone who has so much Premiership experience would do. In front of Collins, Joe Ledley turned in his second very good performance in four days – his contribution to the move which led to him being fouled for our penalty showed a footballing ability that his critics tend to ignore, but, mostly, he kept things simple as he unselfishly gave help to team mates. I've looked at Ledley in the last three seasons and wondered if his move to Celtic has improved him, well, watching him on Friday and, in particular. last night in a Welsh midfield missing Ramsey. Allen, Collison, Vaughan and Crofts, I think it has – City could do a lot worse than sign him if we get promoted.
Ben Davies was another one to have a very good pair of matches, while that was the best I've seen Boaz Myhill play at International level (I wouldn't blame him too much for their equaliser). Overall, I feel this has been a good international fortnight for Chris Coleman and his team – the home match with Serbia (the chance for revenge after that 6-1 loss should be enough motivation for Wales) and the couple of game with the "group minnows" are winnable. A decent return from these matches will confirm the feeling that a talented young squad are getting there. It's happening more slowly than many would want, but we have to be realistic – if we can get into pot four for the draw for Euro 2016, that's considerable progress from where we were and we wouldn't have to rely on the sort of luck Iceland have had to stand a chance of qualifying.
by The other Bob Wilson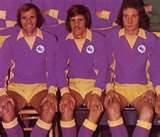 When Wales and Scotland were paired together in the qualifying groups for the 2014 World Cup, there was much talk of how the two matches would be typically British blood and thunder affairs with time and space at a premium and tackles flying in everywhere. The first game at Cardiff City Stadium in October lived up to that billing as Wales emerged from a breathless encounter played in a downpour with a 2-1 win largely down to the efforts of one man.
Gareth Bale was tremendous that night – the virtually unanimous view was that he was the difference between the two teams and when you consider his form in the weeks and months since then, it's hardly surprising that much of the media punditry before last night's game at Hampden Park was along the lines of "stop Bale and you stop Wales". Indeed,  you could be forgiven for thinking that the Scots were talking about nothing else as a procession of ex pros' were wheeled out to give their views – for example, Joe Jordan favoured a cautious tactical approach from his countrymen and in this interview Dundee manager John Brown seemed to advocate clogging the man increasingly described as the third best player in the world!
There was an added complication in that the days leading up to the match saw Bale missing training and when stories which still alluded to the virus he was, apparently, suffering from appeared on the morning of the match, I began to think that he would not be fit to start. In the event, Bale was in the Wales team for new Scotland manager Gordon Strachan's first competitive match in charge and, with the weather again playing it's part as a blizzard settled over Glasgow for the ninety minutes, everyone was prepared for another frantic Gareth Bale v Scotland encounter.
In the event, things didn't go anything like as predicted. True, Scotland stuck to the script, they seemed to have taken John Brown's interview to heart – indeed, they didn't limit themselves to just kicking Wales' dangerman, anyone in a red shirt appeared fair game! Much of what the Scots did carried the desperation of a team playing in local derby between the two sides at the bottom of the league, but Wales stubbornly refused to adhere to the role that had been created for them.
After all, how can you be a one man team when the man in question turns out to be something of a bit part player? Of course, anyone as good as Gareth Bale is will have some sort of influence on proceedings whenever he plays and he did have Wales' best first half goal attempt when he forced McGregor to beat out a shot from twenty five yards, but he played and looked like someone who had not fully recovered from the virus he had been suffering from. A knock to his ankle didn't help matters either and it wasn't a surprise when Bale didn't reappear for the second half following a muted first forty five minutes.
So, 1-0 down and without their talisman, there was no way back for Wales, right? Well, no actually, the general consensus was how on earth can a team be so dominant and still be losing – what's more Wales hadn't got on top by bettering Scotland in the up and at them, kick anything that moves stakes, they had done it by playing calm and controlled football which had the Scots chasing shadows at times in the first half an hour especially. Right from the first kick Wales imposed themselves on proceedings – the 4-2-3-1 formation they started out with mirrored Scotland's, but the difference between the two sides was a stark one, where confident Welshmen had time and options when in possession, the jittery Scots looked isolated and hurried on the rare occasions they had the ball.
If there was a criticism of Wales in the first half, then it was that nothing tangible had come of their superiority – their possession football looked good, but, in terms of chances, Scotland's isolated and more direct attacks had carried more menace. Scotland improved as the half went on (they couldn't have carried on being that bad!) and it didn't come as a complete surprise when Grant Hanley got the better of Sam Ricketts to head his side in front from a corner.
Even without Bale though, there was no reason to panic. Crystal Palace's Johnny Williams was charged with filling the Bale role on his full international debut and it is to the nineteen year old's immense credit that he did a passable impersonation of Wales' matchwinner – on this evidence, the hype regarding a young player in his first full season in the game is justified this time.
However, it was Aaron Ramsey who was at the heart of Wales' superiority, as he turned in a performance which I thought was as good as anything he has produced since his injury three years ago. Although his influence waned to some extent during the middle third when Scotland enjoyed their best period of the game, Ramsey bossed proceedings by linking things together in a deeper role than he has often filled for his country. With the selfless Joe Ledley providing fine support alongside him, Ramsey looked on his game from the start and, for someone who is often criticised for his lack of pace, revealed an ability to get clear of opponents (as in the build up to the awarding of the penalty which brought Wales level) which, if repeated consistently, will add much to his game.
Yes, Scotland weren't the best opponents, but, by the same token, Ramsey didn't have many players around him of the quality he has every week at Arsenal and with, ninety three minutes on the clock, it looked like he had steered his side to a win with a performance which would have done wonders for his confidence. Unfortunately though, there are vulnerabilities in his game which weren't there before and the contrast between his disciplinary record before and after his injury is a marked one. Ironically for someone who looks to lack self belief at times now when playing for his club, the error which led to his red card stemmed from over confidence and although he got some praise for doing the professional thing in "taking a hit for the team", it shouldn't never have come to that – it was a silly mistake which blotted an otherwise excellent performance.
With Ramsey in that form, a fit Bale in front of him and similar noteable performances from the likes of Gunter, Ben Davies, Robson-Kanu and King when he came on, Wales could have perhaps shocked Croatia on Tuesday at Swansea, but with the first named definitely out and the second named also struggling to make it, I think it's too much to expect anything against the team who I reckon will just edge out Belgium for first place in the group. However third place, with the favours it can do us when it comes to draws for future tournaments, is now a realistic target and, given what happened in our first two games,  Chris Coleman deserves credit for both making that a possibility and for the brave selection, tactical approach and manner in which last night's win came about.
With all of those medals in the Olympics and the rugby team's domination of the Six Nations Championship in recent years (climaxed by a performance against England which was the best I've seen in over thirty years), it's a good time for Welsh sport and football is playing a full part in that. Cardiff, Swansea, Wrexham (good luck to them at Wembley tomorrow) and Newport are all having fine seasons. Also, the Under 21′s began their latest European Championship campaign in a group where you'd like to think they have a decent chance of finishing in the top two with a 1-0 win over Moldova last night, but, in it's way, going to Scotland and winning in the manner they did with a side missing players like Hennessey, Matthews, Taylor, Allen and Vaughan (and having to make do without Bale for forty five minutes) is a really notable achievement – well done to all involved.
by The other Bob Wilson