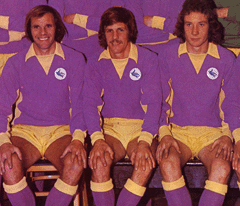 I mentioned in my piece on Friday's match that the draw against Bosnia would only become a very good result if Wales followed it up with a win over Cyprus at Cardiff City Stadium.  Well, last night they managed to do that – it was a lot tougher than it looked like being at one stage, but last night's 2-1 win leaves them with seven points from three matches and sitting at the top of the table going into next month's away game with group favourites Belgium.
In different circumstances, a hard fought win over opponents that had finished bottom of their qualifying group for this summer's World Cup might have been the subject of some criticism, but what happened last night (and on Friday) has to be put into a context which, although quite normal for Welsh qualification campaigns, would have made other outcomes in the two games disappointing, but pretty understandable under the circumstances.
I don't know what it is about Welsh players and their seemingly never ending capacity to pick up injuries during their country's ongoing attempts to end a drought that goes back thirty eight years (not fifty six as many in the media would have you believe) since they last qualified for the latter stages of a major competition.
Actually, maybe I do know of a reason. Under some previous Welsh managerial regimes there was a definite feeling that some, by no means all, didn't need much persuasion to cry off injured, but all of that seemed to change under Gary Speed and the trend has continued under Chris Coleman – there may be the odd exception to the rule, but the impression I get is that if someone drops out of a squad these days they are genuinely injured.
So, it must be just plain bad luck that after having nearly everyone available for the opener in Andorra, Wales have had to face up to their next two matches with a group lacking eleven players who all might well have made it into Coleman's squad, if not first choice team, if they had been available.
Things got worse between Friday and Monday with Johnny Williams, who came in for some harsh treatment by Bosnian defenders, being ruled out as well. Therefore, there was always going to be at least one change to the Bosnia team, but, in the event, Chris Coleman opted for a further alteration – Hal Robson-Kanu was always a contender for a starting place after his impressive substitute showing on Friday, but the inclusion of Fulham winger George Williams for Ben Davies was a swap I didn't see coming.
For me, Davies was always going to be a fixture in the team once he had established himself and I certainly didn't think he did too badly against Bosnia, but maybe his lack of game time at Spurs since his summer move from the jacks counted against him? Whatever the reason, it was a pretty bold move by the manager as he abandoned the three centreback formation and opted for a flat back four. I say bold there because, if there was going to be a second change, I expected it to be Dave Edwards being brought in to provided a bit more midfield solidity – as it was, Wales went in with four players (Robson-Kanu, Bale, Church and George Williams) who could be considered attacking midfielders/strikers thereby placing a very heavy workload on Andy King and Joe Ledley who were expected to do the midfield donkey work.
Within seconds of the start however, those plans were in tatters as the injury jinx struck again – Simon Church fell over in an innocuous looking challenge and it was soon pretty obvious that he had dislocated his shoulder. Now, Church hardly set the world on fire against Bosnia and I think he could have been left out if Johnny Williams had been fit, but I must admit that the sight of David Cotterill coming on as Church's replacement hardly put me into a more optimistic frame of mind because I had seen hardly anything in his previous appearances for his country which suggested he could produce the goods in a vital qualification tie.
That said, I did remember reading some good things about his form this season for Birmingham and Cotterill went on to prove my doubts were groundless as he played with a maturity and team ethic which had not always been present when I'd seen him play for club and country before. No doubt buoyed by his slightly fortunate goal (in saying that, he deserved his luck because his "shot" came from the first of a series of impressive crosses he put in), Cotterill played a full part in a dominant Welsh opening which got the further reward it deserved when Gareth Bale delightfully flicked on a King pass to send Robson-Kanu galloping through a lopsided Cypriot defence to beat the visitors dodgy keeper Kissas and make it 2-0 with barely a quarter of the game played.
Unlike against Bosnia where he grew into the game after a quiet first hour or so, Wales' talisman was a factor from the start last night as Gareth Bale tormented the visitors with his pace, skill and shoot on sight policy which had most in the crowd thinking that further home goals were inevitable. However, although there were numerous near misses from then on, Wales had already peaked as an attacking force and the last two thirds of the game saw Cyprus offer some clues as to why they were able to go to Bosnia and win last month.
In saying that, I found the visitors a weird mixture of technical ability, naivety in footballing and tactical terms, individual incompetence and brutality which all conspired to make me feel that, even when the Cypriots, seemingly, had everything in their favour as they did for much of the second half, I still felt Wales were in control – it was a little like how I felt in the League Cup Semi Final game with Palace where, despite us only scraping through on penalties, I always believed we were going to win.
Thinking back, I was a lot more confident that night than I probably should have been, but a combination of Welsh poise and belief and Cyrpiot limitations made my confidence more justified this time. The technical ability I mentioned earlier was a factor in helping Cyprus get back into the game as their improvement gained a tangible reward via a Wayne Hennessey error when he missed Laban's free kick on thirty six minutes – the visitors had already shown a talent for retaining the ball which ensured that they would have probably dominated the possession stats even if Wales hadn't been reduced to ten men following King's dismissal.
However, for all the visitor's adherence to a passing game, they lacked the patience to fully benefit from it as, invariably someone would try a "Hollywood" pass or a shot from distance which handed possession back to Wales. They also, didn't move Wales around enough when they had a one man advantage and the individual incompetence I mentioned earlier was always present in things like Kissas' unsure handling and kicking and their habit of hitting a wayward backward pass which presented Wales with the opportunity to counter attack against an under manned defence.
For all of their possession, Cyprus barely ever suggested they could get anything out of the game – Hennessey had a very quiet evening and I can only remember a couple of off target headers in the second half when they genuinely threatened the Welsh goal.
The brutality I referred to came with a series of fouls on Bale which started in the fourth minute when Nikolaou was yellow carded for hacking him down. Actually,  the Cyrpriots were quite clever in the way they chopped Bale down almost on a rota basis because every time German referee Grafe reached for his card in the second half following the latest assault on the Real Madrid man, I half expected it to be red, but no, the visitors always ensured that it was a different player who was doing the fouling.
This brings me on to Andy King's red card. First thing to say is that, having now seen the TV pictures of the tackle, I think the sending off was justified, but, in saying that, King had played three hundred and nine senior games for club and country before last night and had never had a red card (he's only been yellow carded twelve times). King is not a dirty player – this doesn't mean he shouldn't have been sent off, but nothing in his previous record suggests that what he did was intentional, whereas there was a cynicism and premeditation about Cyprus' treatment of Bale that makes me think justice was not done when you consider which team ended up one short.
Did any of the fouls on Bale deserve a straight red card? I would argue that Nikolaou's did, but it probably happened too early in the game for that to happen.
The loss of King only heaped the pressure on to our under strength midfield and, although he soon got some support when Edwards replaced George Williams, Joe Ledley deserve tremendous praise for the way he battled against the odds in both matches – he really has been an unsung hero in these two games – it's hard to pick a Welsh Man of the Match for last night, but I would say that only James Chester rivals Ledley for our best player over the two games.
Finally, while the atmosphere last night might not have quite matched Friday's, it was still superb and, given that the night the game was played on must have made it difficult for many living in Mid, North and West Wales to attend (there weren't as many away fans present either) 21,000 wasn't a bad attendance at all – there'll probably be a similar crowd present this Saturday lunchtime when City resume their Championship programme, wouldn't it be great if the atmosphere could match last night's.
* pictures courtesy of http://www.walesonline.co.uk/
by The other Bob Wilson with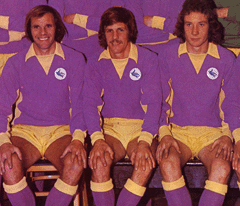 Wales played a lot better in drawing 0-0 with Bosnia-Hercegovina at Cardiff City Stadium last night than they did a month ago in winning their initial Euro 2016 qualifying group game in Andorra. In saying that, although it might be argued that a draw was a fair result, it was the visitors who would be more justified in thinking that they were worth the win – they got well on top in the middle third of the game when Wales had to rely on some last ditch defending and some fine goalkeeping by Wayne Hennessey to keep them out.
While I thought he was a deserved winner of Sky's Man of the Match award, I think if Hennessey was being honest, he would have been disappointed to have been beaten by most of the efforts he had to deal with, but the stop he made from Medunjanin's close range effort early in the second half was superb and it was great to see someone who has had such a rotten time of it with injuries give a reminder of the ability which made him look such a fantastic prospect before his knee problems.
Hennessey is 27 now which only goes to prove that, once you reach a certain age, the years absolutely fly by – it only seems like yesterday that he was winning his first cap for Wales against New Zealand seven and a half years ago. What it also shows is that the group of very talented players (I don't like the term "golden generation" – it's used too often these days and so has lost it's original meaning) who started arriving on the scene about halfway through the noughties are at the age where they have stopped being "promising", they now need to start delivering and, helped by the easier qualifying criteria this time around, last night offered genuine hope that they might be able to do that.
As mentioned earlier, it was backs to the wall stuff at times against a more than useful Bosnia team who should certainly not be written off just because they only have one point out of a possible six and entertain group favourites Belgium on Monday – even if they lose that game, I'd still expect them to finish in the top three of our group.
However, there was a spirit and a determination in the Welsh side which has not always been present in recent years and when you consider that injury robbed us of ten players who would have made the squad otherwise, I can't help thinking that this was a game that would have been lost in previous years.
Granted, many of the missing ten would not have made the starting line up, but when you looked at the Wales bench last night, it really brought home how limited the options Chris Coleman had were. This was most true in central midfield where the absence of the likes of Vaughan, Crofts, Huws and Evans meant that there was only really Dave Edwards who could have come on to provide a realistic alternative to a trio that had a bit of a "bare bones" look to it anyway in the absence of Wales' second and third best players (at least I reckon they are).
Okay, Aaron Ramsey was a long way off his best against Andorra and Joe Allen only had a limited impact in the same game, but losing the pair of them for the October double header was a huge blow. With them, three points against Bosnia would have been a realistic possibility, but, once they were ruled out, I was definitely in the "I'd take a draw if it was offered" camp.
Without our two most creative central midfielders, Coleman came up with the combination of Joe Ledley, Andy King and Johnny Williams and I think it's fair to say they performed much as expected. The first named played deepest of the trio and, while not proving as effective a defensive shield as Allen can sometimes be, generally passed the ball efficiently while also putting in the unglamorous hard graft that his critics resolutely fail to acknowledge. King was not as noticeable as Ledley and the runs beyond the strikers which made him such a goal threat in his younger days are only seen rarely now, but that's probably down to orders from management at club and country level.
If anyone in our central midfield was going to provide a bit of Malky Mackay's X Factor, it was always going to be Johnny Williams. The Palace youngster's career seems to have stood still a bit for club and country since he burst on to the scene at international level with that great performance up at Hampden Park eighteen months ago – Williams was never going to be a Tony Pulis type player though and I doubt it if he's a Neil Warnock type player either so I suppose a loan spell at a Championship club like Ipswich is the best thing for him at the moment. Williams certainly had the confidence to run at the Bosnians and the rough treatment he received at times was an indication that he was pretty effective at doing this, but I'm not meaning to be critical of him when I say that it was only when Gareth Bale became a major factor in the game that Wales suggested that they might have the creativity to open up the visitors.
Bale seemed a little slow to react to an early chance from a low right wing cross and for about seventy minutes was effectively looked after by alleged City summer transfer target Muhamed Besic, but a combination of tired legs in the Bosnian team and an impressive substitute appearance by Hal Robson-Kanu (I'd start with him in for Simon Church on Monday) which gave him a bit more support in forward positions helped the Real Madrid flyer to become the most dangerous player on the pitch in the closing stages.
Bale's free kick really should have been put away by Ashley Williams, but the otherwise impressive skipper botched his close range header and the best chance of the game was missed. Shortly afterwards, Asmir Begovic had to deal with Wales' first on target goal attempt of the night when Bale burst past three opponents, but couldn't get sufficient power into his right foot shot. The keeper had to work much harder to turn aside a spectacular effort from the same player when, realising that he had no support, Bale fired in angled shot that was going just inside the far post until Begovic turned it around for a corner from which Robson-Kanu missed another great chance when he got the contact on his header all wrong – it needed just a glance to leave Begovic helpless, but, instead, he sent the ball back in the direction it came from and almost hit the corner flag.
Inevitably it was Bale who swing in the corner and we are going to need him to be an influence for more of the game than he was last night if we are to get the three points against Cyprus which would confirm that a draw against Bosnia was a good result. I always feel uneasy when people start taking a Wales win for granted and I believe there is an element of that around already when it comes to Monday night – we should win, but Cyprus (who were beaten 2-1 at home by Israel last night) have already proved that they have it in them to win away from home in this group.
What seems certain though, is that this Wales team are fully committed to the cause (a word of praise for the much maligned Chris Coleman seems appropriate here for the part he plays in bringing about this situation) – I've already mentioned the spirit and determination they showed last night and it didn't take the majority of the 30,000 plus crowd long to realise that, if their team did fail, it wouldn't be because they didn't want or fancy it. As the game wore on, the belief the team was showing transmitted itself to the crowd who got right behind them – I mentioned that Wales looked more likely winners in the closing stages because Bale was finally becoming a central figure in proceedings, but it also probably had something to do with the fantastic support they were getting by then.
With the 3,000 Bosnia fans doing their bit to help things along, the myth that Cardiff City Stadium lacks atmosphere was again disproved last night. I could actually feel the hairs on the back of my neck standing up as Bale went over to take that late corner from which Robson-Kanu missed his chance and I tried, and failed, to remember the last time I'd had the same feeling at a City game. Unfortunately, when I go to the same ground to watch my club play, I don't get the impression that all members of the team in red I'm watching are truly up for the fight like they were last night.
Put this together with the discord which has been caused by the re-brand and what I believe to be a growing feeling among many who still go to home games that this just doesn't quite feel like their club any more and you begin to see why the game I watched last night was the chalk to compare against the cheese which is a Cardiff City home game these days – it's a shame Vincent Tan wasn't there to see what a night watching football in Cardiff could be like.
* pictures courtesy of http://www.walesonline.co.uk/
by The other Bob Wilson with