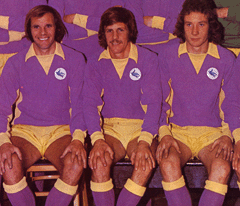 Gareth Bale's first run of the match a minute or so into Wales' 3-1 win over Iceland at a half open Cardiff City Stadium last night told you he was in the mood to play. In Wales' previous friendly, the 1-1 draw with Finland in November, Bale showed moments of class, but was something of a peripheral figure in a low key affair that never really got out of second gear. In doing so, the Finland match was merely following the trend as far as most of Wales' friendly matches go (the 0-0 draw with the Republic of Ireland in August being another case in point), so did last night's match end up offering far more for the neutral solely because Bale was on his game?
Well, harsh as this might sound on the other thirty players who took part at one time or another, the answer is probably yes. Bale at anything close to his best is that good (easily one of the ten best players in the world in my book) that he can shape matches like yesterday's single handedly.
With Bale, Wales were worthy winners against an Iceland team featuring most of the players who were regulars in their excellent showing in the qualifying procedure for this summer's World Cup which saw them beaten by Croatia in the Play Off's – 3-1 was about right given the way the match panned out. If Bale had not been playing then I think we would probably have seen two fairly evenly matched teams pretty much cancel themselves out.
Iceland's recent improvement was reflected in a FIFA ranking of 48 before yesterday's match and following what I believe to be a good draw for Euro 2016 qualification  (Belgium were the toughest team we could have got from pot 2, but Bosnia-Hercegovina, Israel, Cyrpus and Andorra were among their weaker sides in their pots), Welsh optimism that they can be realistic candidates for a top three finish (first and second qualify automatically and it is possible to do that by finishing third, but, more realistically, that gets you into a Play Off against another third placed finisher) seems well placed, when their main rivals for third spot, Israel, are currently ranked 56th compared to our 51st.
On the face of it, Belgium and Bosnia with rankings of 11th and 17th ranking look shoe ins for first and second. Belgium have a superb squad and I see them as genuine contenders for a Semi Final spot this summer, while Bosnia were very impressive in beating Wales 2-0 in Llanelli in August 2012 and scored goals galore in winning their World Cup qualifying group. However, a 2-0 home defeat to Egypt last night must be a concern for the Bosnians and offers hope to the likes of Wales and Israel that they might be able to aim a bit higher than a third place finish.
As usual with Wales, so much depends on them being able to get their best team out on to the pitch – apart from half an hour or so against Serbia when the match was already over at 3-0, their big two of Bale and Aaron Ramsey have not played in the same Welsh side this season.
Having Bale in any thing like last night's form and Ramsey playing to the level that he was before his injury on Boxing Day would make Wales opponents to be respected by any team in their group and, while Bale stole the show last night, there were other encouraging signs for Chris Coleman as he looks forward to a qualifying campaign that gives him a decent chance of shoving the words of his critics (myself included) down their throats.
The fact that Emyr Huws has been seen some first team football at Man City this season despite being just twenty years of age, tells you that the midfielder must have something. Huws was also recently voted player of the month at Birmingham City (where he is spending the rest of the season on loan) and last night I thought he gave one of the better Welsh debut performances of recent years – he was calm and assured in possession and worked hard to get the ball back on the rare occasions he gave it away. With players like Joe Ledley (who seems destined to spend his career being one of those who appears to be more appreciated by his managers than supporters of the teams he plays for) and David Vaughan to come back in when fit, midfield is an area where Wales are pretty strong, but, Huws has to have a good chance of establishing himself in the team in the coming years.
James Collins has certainly had his dodgy moments in a Welsh shirt down the years, but as a footballer who has now spent almost a decade playing regularly in the Premier League, he has to make the Welsh squad stronger – his header from Bale's pinpoint free kick after eleven minutes offered proof of the threat from attacking free kicks and corners he can be as well. Ashley Williams was unlucky to put through his own goal when diverting Johann Gudmundsson's shot in after the Welsh defence got itself into a mess against Iceland's first really serious threat on their goal, but still looked a thoroughly competent player at this level and his pass to Bale in the build up for the second goal was a beauty.
You have to keep coming back to Bale though. I've already commented on his free kick for the first goal (awarded after a foul on him by Aron Gunnarsson who I thought was one of the better Iceland players) and he was denied by a great clearance off the line by Kari Arnason following the Williams pass I mentioned, only for Sam Vokes to head in from point blank range to restore Wales' lead – Bale was not to be denied his goal though and what a goal it was. You just knew he had substitute Sölvi Ottesen on toast when he received the ball on the right wing ten yards inside his own half – Ottesen did as well, hence his desperate and crude attempt to take Bale out with a challenge more at home on an ice hockey rink! Bale was strong enough to withstand the "tackle" though by running off the pitch and then sprinting clear of his struggling marker to advance on goal for a finish he made look ridiculously simple by cutting in on his left foot and curling a low shot into the corner of Hannes Halldorsson's goal from twenty yards, leaving Ottesen to pick up the game's only yellow card for his troubles.
Before Bale's pyrotechnics, I had watched the first half of Wales' Under 21′s match against England at Derby . It was 0-0 when I left for Cardiff City Stadium and Wales, with Declan John and Tommy O'Sullivan in the starting line up, had few problems keeping out England's collection of attacking flick and trick merchants. Indeed, Wales looked more of a team than England did, but I'm afraid that they were suffering from a bout of Cardiff Cityitis (they didn't have one on target effort all game) and it wasn't really a surprise that they succumbed to a Nathan Redmond goal in the fifty sixth minute.
That defeat probably leaves Wales with too much to do as they look for a second place finish which would see them in the Play Offs for qualification for the Euro Under 21 Finals . The youngsters are really paying for their pathetic defeat in San Marino, as this table shows. Despite taking four points off second placed Moldova, they'll probably need something like six or seven points from their remaining matches (in Finland and Lithuania and at home to England) to stand a chance of overhauling the Moldovans who, coincidentally, have exactly the same final three fixtures, but they will have played in Finland and Lithuania before Wales' next game in September.
* pictures courtesy of http://www.walesonline.co.uk/
by The other Bob Wilson with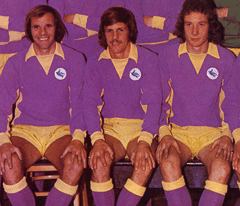 It may have been a meaningless friendly, but last night's 1-1 draw with Finland at a less than half full Cardiff City Stadium at least promised those attending the chance to see the world's most expensive player (someone who is rated behind only Messi and Ronaldo amongst current footballers by many) and the player widely regarded as the best in this season's Premier League up to now in the same team.
So far, Gareth Bale and Aaron Ramsey have only featured together for Wales for thirty two minute when they were already 3-0 down to Serbia with the match, to all intents and purposes, over. However, through the course of the week leading up to the game, the talk was of how Wales would, finally, be putting out something close to a full strength team – even though the match didn't really count for anything, at least there would be the chance to see what Wales might be capable of in the qualifying competition for Euro 2016.
For some reason though Wales seem fated to never be able to play all of their big guns at the same time (and they have one or two more than just Bale and Ramsey). This time around, James Collins (who, after a series of disastrous showings for his country, looked more like someone who has played all of his football in the Premier league for the best part of a decade in the two October internationals) cried off with an injury and Ramsey was laid low with flu.
A month ago I wrote on here that I had gone to the Wales v Macedonia game expecting nothing and ended up being pleasantly surprised by what I saw, but Ramsey's absence last night had the opposite effect – I went to the ground expecting to be entertained and felt flat and uninterested when I heard the Welsh team news (sorry if that sounds glory hunterish, but I can't help the way I felt).
In the event, there was a full ninety minutes from Gareth Bale as some form of compensation. In many ways, Bale's performance was a summary of the game – I've certainly seen more committed displays from him and he was pretty anonymous in the first half, but his quality began to shine through in the second period when a series of runs, shots and clever passes started to trouble the Finnish defence.
Apart from a shot by Celtic's Teemu Pukki that came back off an upright, the first half was something of a non event, but a more entertaining second forty five minutes saw Wales gradually gain an element of control which culminated in them taking the lead just before the hour mark. Ironically, Bale was not involved as Hal Robson-Kanu (one of a number of Wales players who improved after a poor start to the match)was freed down the left and sent over a deep cross that was nodded in by Andy King for the sort of goal he made a habit of scoring for Leicester a year or two back, but, in his new guise as a deeper lying midfield operator rarely does nowadays.
Finland responded to going behind in a manner which showed the result of the game meant something to them and forced Wayne Hennessey into action on a few occasions. In the end, they managed to get a draw which they may well have deserved on the balance of play over the ninety minutes. However, Wales should have held on to their lead from a position of 1-0 up with two minutes of added time left and I feel they would have done so if their most impressive player on the night, Joe Allen, had been kept on for the whole match instead of being withdrawn with just minutes remaining.
In Allen's absence, the area in front of our back four, which he had controlled effectively for ninety minutes, suddenly became a part of the pitch the visitors could exploit when Eremenko found himself in acres of space to feed a through pass to Riku Riski to wander through the middle of a Welsh defence which had parted like the Red Sea and score easily. To be honest, it was a shocking goal to concede when you are a goal up in added time and Chris Coleman would, rightly in my view, be getting terrible stick for his substitution if it had happened in a competitive match – however, with nothing really at stake, it can be filed away under things not to do in the future!
It's easy to blame Allen's replacement for the gaping hole in our midfield, but, to be fair to Owain Tudor-Jones, throwing anyone on into a match when there is only added time to be played is a risky move when the player concerned is playing in such an important position for a side protecting a one goal lead – anyone coming into a game needs a bit of time to adjust to things and when a substitution is made this late, they don't get it.
Back to Joe Allen to finish, he's had a rough time since his big money move to Liverpool with injury and lack of form, but, at something like his best, he can be an important player for Wales. Both Bale and Ramsey have had periods in the recent past where they were being written off and while I would never put Allen in their class, he has the ability to be part of a Welsh midfield which should be competitive in international football if every one is fit and available. The increase in qualifying places for Euro 2016 should give Wales their best chance of qualifying for the latter stages of a competition in ages. but there are four or five core players we need available for most, if not all, of our qualifying group matches – for me, Allen is one of them.
* courtesy of http://www.walesonline.co.uk/
by The other Bob Wilson with