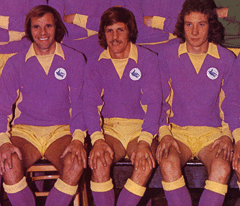 It's a bit of a surprise that there hasn't been a book published about the period from August 2012 through to January 2015 which saw Cardiff City playing in red shirts instead of their traditional blue, but now there is one.
Scott Johnson's "Cardiff City Rebranded, Bluebirds and Red Dragons" is a well researched record of that period when the team, initially, enjoyed on field success before sliding back to end their, relatively, brief dalliance with red definitely worse off in playing terms and, arguably, in a similar situation off the field when compared to where they were just before the change was made.
Johnson's book benefits from him seeking the views of a fairly wide range of the cast involved during that divisive time as he speaks to supporters, politicians, media men and players. I say "fairly wide" though because, in a book that comes at the whole thing from a decidedly anti rebrand viewpoint, it would have been interesting to read the views of someone who was supportive of Vincent Tan's decision for at least some of those three and a bit years.
Of course, it's only fair to point out that the writer may have tried to find someone to come at the whole thing from a different position to those interviewed and at least attempt to put the other side of the argument, but, having initially been a "reluctant red" myself before becoming a full blown back to bluer, I accept that, short of talking to Mr Tan himself, it must be very hard to find someone who would be prepared to support the rebrand now.
Another point which slightly irked me was the ludicrous claim that 90% of those City fans present were wearing red at the infamous "Scarfgate" match against Brighton where the club gave out free red scarves to those attending. The caption to the picture which appears in my piece called "Vincent Tan speaks!" from March 2013 shows that, in the photo which is frequently used to show what an awful night that was for the blue cause, in fact only around 60 per cent of those pictured were wearing red – two thirds in red possibly, but nine out of ten? No way!
Far from being the "inspired" marketing tool claimed in the book, I've always believed the red scarves were in fact a mistake by the club borne out of an arrogance which smacked of kicking someone when they were down.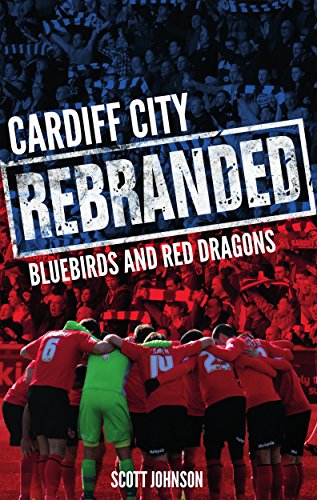 Anyway, if I think Scott Johnson got that part of the rebrand story wrong, I'd say there is plenty more he gets right. For example, I think he writes persuasively and impressively in the final chapter about how the doomed rebrand was borne out of naivety, rather than any malice. I also appreciated the work he did in reminding us just how badly the relationship between owner and manager broke down during the first half of the 2013/14 campaign – relegation inevitably follows for any newly promoted club that is so ravaged by conflict.
Speaking as someone who was present at both of the initial meetings with supporters "representatives" in May 2012, I did think at first that some of the recollections of those events appearing in the book were somewhat melodramatic. However, on further reflection, they were dramatic and upsetting times and we are talking about genuine feelings here.
In an ideal world, the book would have a happy ending and, of course, with us now approaching the second anniversary of the change back to blue, it does in a way, but those near two years have been far from great on the field as we have slipped inexorably down a league we dominated for a while.
Yes, it hardly looks at the rebrand from a neutral perspective, but I think City fans will find Cardiff City Rebranded a worthy and readable record of this fractious period in the club's history, That said, I cannot say I enjoyed it too much, because the feelings it aroused in me were mainly sad ones – sadness at a great opportunity wasted and of true City fans lost to the club so unnecessarily – the rebrand has to be there right at the centre of any debate as to why it all ended up going so wrong for Cardiff City in the first half of this decade.