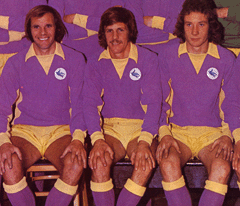 I am 54 years old in February and yet here I am almost counting down the days until the latest version of the Football Manager gaming series comes out at the end of the month! I dread to think what my father would have made of that statement if he were still around today because the notion of him playing any sort of game at the age of 54 is one that I just cannot contemplate.
However, I love Football Manager and one of the reasons why is that it is a seriously good reference tool for finding out about young players of promise coming through in the game – the painstaking research involved in producing the game means that youngsters identified as "hot prospects" in the game very often turn out to be just that in real life.
So it was that while playing Football Manager about four years ago I learned that Belgium had a very talented group of young players coming through all at once and ever since then I have waited for their national team to make a significant impact on the European and/or world stage – all of the signs are that I will be waiting for some time yet.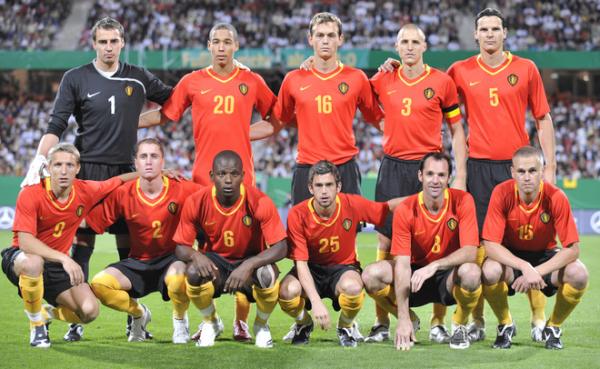 At the moment, Belgium sit fourth in their World Cup group having sacked their coach, taken some right thrashings and lost to the likes of Armenia already this year. Quite what a mess the Belgian national team is at the moment is brought home in this interesting article which appeared this week in the Guardian.
So how is all of this relevant to Wales? Well, as has been the case so often in recent years, I find myself looking forward more to watching our Under 21 team than our full side during this International break and this is testimony to the fact that Wales are in the middle of a period that has seen the emergence of some tremendous young talent which you would hope would lead to an era where the national team is a genuine contender for qualification for major tournaments. However, are there already signs that the onset of Wales' golden generation may not bring the desired results?
Some of the bright young things of Welsh football have already made the transition into the senior squad and for about two years now, we have seen signs of real promise in the performances turned in by the team, but, as you look at the barebones of a squad that we have left for tomorrow's game in Finland, you have to wonder if Wales' best eleven will ever take the pitch together.
Wales are in a position now where they could field a team of players at Premiership clubs e.g.
Hennesey (or Myhill); Ricketts, Gabbidon, Collins J, Bale; Davies, Collison, Ramsey, Edwards; Vokes, Bellamy
Add to that the likes of Gunter, Williams and Ledley who may all get into the current best Wales starting eleven and some of the young talent coming through via the Under 21s and that's a decent looking squad already that may well have them going into tomorrow's match as favourites – how many of them are available to face the Finns though?
While it cannot be denied that many of those I name have suffered at various times recently with serious injuries and while I am not suggesting the young Welsh players coming through are as arrogant and self absorbed as some of their Belgian counterparts appear to be, John Toshack must be beginning to despair of ever getting a squad together which contains a large majority of the talent available to him currently.
I think there has long been evidence to suggest that domestic club managers treat players from the other home countries differently to how they treat England players when it comes to International call ups as pressure comes on young players to cry off. While it's easy to say that if a player genuinely wants to play for his country he should tell his club manager that he is going to, with the young players Wales have at the moment, are they likely to do that, given the possible repercussions for their club career?  It should also be said that, in some cases, the desire of the player to represent his country might not be that strong anyway so, if his club starts applying a bit of pressure, then he will willingly cry off from the squad.
While Wales were playing games in front of tiny crowds at the Millennium Stadium, the temptation to cry off must have been strong, but taking games to places like our new stadium, the Liberty Stadium and the Racecourse at least offers the chance of playing in front of full or well populated grounds and that has to make the thought of playing for your country a more attractive option.
Before finishing, I should mention Wales' manager who for many is one of the main reasons why we always seem to have such depleted squads for International matches. John Toshack's character is often cited by his critics as a contributing cause in the multitude of Welsh retirements we have seen recently. Although I don't tend to agree with such sentiments, the truth is that we will only know how big a factor Toshack was in all of this when he has gone – if Wales squads stop having the normal five or six withdrawals as soon as he leaves then it would be fair to deduce that many within the squad did not want to play for him.
So, while it may not be for the same reasons as the Belgians, Wales might not reap the full benefit of the current crop of youngsters they have because of a combination of genuine bad luck and the feeling that seems to be very much in vogue throughout the game that club football is King. That would be a real shame because, especially with the prevailing mood, there is a good chance for talented, well motivated squads from smaller countries to make a big impact within the International game.