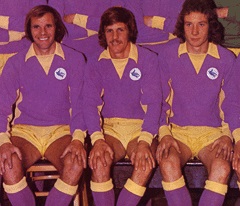 Someone who lives more than a hundred miles away from Cardiff and who only tends to get to one home game a season asked me during the week just gone which of the upcoming televised matches (besides last night's match with Hull, we are on Sky against Preston four days after Christmas and then on successive Saturdays in January with our matches against Sunderland and Sheffield Wednesday) I would recommend watching if he could only get a one day pass for Now TV.
It was a tough question to answer, but, solely because they were second best for goals scored and third worst for goals conceded in the Championship going in to this weekend's fixtures, I opted for Hull – even if the result went wrong for City there would be plenty of action at either end of the pitch to keep him interested.
Well, I certainly got that one wrong! In terms of goalmouth incident, our 1-0 win must have been one of the least watchable matches of the season and I would have thought a neutral would have soon been searching for their remote control (I'm assuming that, like mine, that device has a regular habit of wandering away from the "safe" place it had been put in ten minutes earlier!) to change channels.
However, it's only fair to put things into a bit of context and perspective. For a start, Hull were without eleven first team squad members because of injury in their 3-2 win over Brentford eight days ago and, with ex City man Fraizer Campbell one of two members of that side who missed out on the trip to Wales because of knocks picked up in that game and their replacements being players returning from injury, I presume the same applied last night.
Therefore, in terms of numbers, it seems Hull's injury list rivals ours and so there were twenty plus players from both squads missing with knocks and ailments of varying degrees of seriousness.
When you reach a stage where so many of your players aren't available, I would assume that you have to start including some who would not be considered as being fit enough to play under different circumstances. Certainly, that's the impression I get from reading some of the Hull local media's reaction to the game and I found it very significant that Lee Tomlin said that he hadn't been feeling too well before the game in an interview carried out on the pitch after the final whistle and Neil Warnock told both his TV interviewer and then the assembled press that they didn't know the half of it when it came to our injury situation.
Our manager said that, for the first time, he didn't know what to expect from his team because, with so many injuries, it was something of a journey into the unknown for him.
This was most true when it came to the striking positions. Our manager had already laid the ground for what was happening elsewhere in the team by saying that the groin issue which forced captain Sean Morrison off at Reading would cause him to miss a few games over the holiday period and that both Aron Gunnarsson and Craig Bryson would be unlikely to feature against Hull. However, with Danny Ward having to have an operation on his knee and with injury a contributing factor towards Omar Bogle's withdrawal last Monday, it seemed anyone's guess as to who would lead the attack.
I assumed Bogle would play and, failing that, Callum Paterson would be drafted in to start in a position he had played in for Hearts from time to time – what I wasn't expecting was Anthony Pilkington to be brought in from the cold to make his first Championship appearance of the season.
Pilkington's inclusion really did bring home just how desperate the situation was when you consider that the last of the intermittent appearances he has made for the Development team this season must have come at least six weeks ago. Pilkington, who was selected as a substitute at Reading, but was not there on the bench because he was suffering from a back spasm, is seriously lacking in match fitness and you have to think that Bogle, who replaced him for the last quarter of the game, must have been nowhere near one hundred per cent fit.
With Ward, Frederick Gounongbe and Kenneth Zohore all at different stages in their recovery from long term injuries, we are left with only Bogle as a specialist striker. There is better news on Zohore, because, although the club's medical staff have been setting the FA Cup tie with Mansfield in three weeks time as the target for his first team return, the player himself has, apparently, been training well and believes he could be ready to play some part in our matches over Christmas – whenever he returns, our manager has talked about how, given our injury situation, Zohore will have to regain his match fitness while playing for the first team.
Further evidence of how badly we are hit in the striking area came with the announcement that Rhys Healey would be one of our substitutes, because I'd seen Healey play his first competitive game in eleven months in Tuesday's Development team game with Palace and he was finding it hard going just a quarter of an hour into the match.
So, with Bruno Manga switching to centreback to replace Morrison and Lee Peltier coming in right back and none of the injury absentees recovering in time, the defence and midfield picked themselves really as Lee Tomlin started in place of Paterson.
So, with City blunted up front and their opponents a long way short of being able to pick their optimum attacking line up, it would have been unfair to have expected an attacking extravaganza and it didn't take too long after kick off to start thinking that it was one of those matches destined to be decided by a single goal – thankfully, when it came it was scored in the right net!
One of the more surprising aspects of last Monday's clash between the Championship's arch passers (Reading) and the side often described as the division's worst when it comes to passing the ball was how close the possession figures were. Sky had it at 50/50 and the BBC had Reading, who they reported as having seventy two per cent possession in yesterday''s defeat at Ipswich, edging it at fifty two to forty eight.
Now, some of that was down to Reading probably surprising City by playing in a slightly more direct way so that the longer, more ambitious, passing played carried a higher risk of giving the ball away. However, taken in conjunction with what we saw against Hull, I think that it's also true to say that, in the absence of a Zohore type targetman, City are adapting their approach slightly.
In fact, when we're talking about last night's game. I don't have to add the qualification "I think" because Neil Warnock admitted afterwards that his team had to be less direct against a Hull side with a big pair of central defenders.
Here's a quiz question which will keep your family and friends fascinated for hours over the coming holiday period – what is the connection between Queens Park Rangers, Millwall and Hull City? Answer, they are the only clubs that Cardiff City have played in their opening twenty two games this season that had less of the ball than them according to the BBC's stats.
Yes, the possession stats worked out fifty two/forty eight in our favour! I point these possession figures out, not to try to start another debate on here about the contrasting playing approaches that are around these days, but to say that there is evidence growing, not much I grant you, that City have it in them to be better passing side than their stats might indicate – it's just that they usually choose to play in a manner which places less emphasis on ball retention just for the sake of it.
The inclusion of a player like Tomlin would also make a change of style something at least worth contemplating and, from the early minutes City seemed intent on a more intricate approach in their attacking third.
I think it's fair to say that Hull coped fairly comfortably with City's early efforts to open up one of the Championship's more porous defences – there were one or two episodes of play which had another disappointing Cardiff City Stadium crowd (especially in view of the cheaper tickets offer that was in place for the game) clearing their throats in anticipation of something to cheer, but the final pass would, hardly surprisingly given the unfamiliarity with each other of some of our attackers, go astray.
Not for the first time at home this season, City struggled in the first third of the game and while not enjoying the sort of control that sides like QPR, Sheffield Wednesday, Brentford and Norwich did, it was the visitors who were getting the shots in – I cannot remember one goal attempt from City in the first thirty minutes.
For a side with such a good scoring record, Hull seemed to be short of attacking ideas as well and what chances they did get tended to come from City mistakes. With Neil Etheridge not seeming too attuned to those around him, there were moments of uncertainty at the back, notably when the goalkeeper dropped a free kick and Michael Hector fired the resultant half chance wide, when the visitors opened up the left side of our defence way too easily and Nouha Dicho held off Bruno Manga before hitting the post from a tight angle and when Manga and the keeper went for the same high ball and almost presented Hull with another opportunity.
While I am often critical of the dodgy periods City go through in almost all of our home games, it's only right to say that it's impressive how they find a way to come out of the other side of them and, that applied again last night as Hull faded as an attacking force and, while never truly dominant, City became the better of the two teams in the game's last hour.
In my opinion, Lee Tomlin has taken over from Peter Whittingham as the City player who attracts the most debate. I thought he was pretty awful in the opening quarter last night and I've noticed before that he seems to struggle early on in matches or when he is first introduced as a sub. I often find myself thinking he looks off the pace, but that's not what I mean here – Tomlin will always look off the pace, but that doesn't stop him being very influential at times.
I suppose what I'm saying is that, for whatever reason, Tomlin takes longer than most to get into "match mode" and it cannot be a coincidence that City's improvement began with him becoming more in touch with what was going on around him. As it turned out, every sniff of goal City had in the first half fell to Tomlin – Alan McGregor was forced into a routine first save of the night on his return to Cardiff City Stadium when the former Bristol City man hit a shot from the edge of the penalty area too close to the keeper after he was set up by Junior Hoilett, then the Scotland international saved from a similar distance after some lovely sleight of foot by Tomlin and finally the number ten who was actually wearing seven volleyed a similar type of shot to the one he scored at Reading over after further good work by Hoilett.
If their poor spells in the first half of games is a bad habit for City, one of their good ones is they often start second halves well. They weren't quite able to repeat that this time, but they did manage to create the game's best chance so far when Sol Bamba headed a Joe Ralls free kick powerfully across goal to Hoilett who nodded well wide from inside the six yard box when a goal looked certain.
However, they didn't have to wait too long for the breakthrough as a quality cross from the left by Tomlin was glanced on by Pilkington to Bamba who headed powerfully past McGregor from five yards.
It was fitting that the three players involved all had big parts to play in City's win but to different degrees – Tomlin had provided a very important moment in a game he had grown into, Pilkington had, hardly surprisingly, struggled, but he now had something to remember what will, almost certainly, be one of his last appearances for us by and, as for Bamba, well, where do you start?
Our stand in captain was, once again, immense for Cardiff City last night – if Neil Warnock is a totemic figure at the club off the pitch, then Sol is one on it. In the first half, he made a couple of slight mistakes, not serious ones, but ones in which he fell below the standards he sets for himself and it was instructive to see him berating himself – those incidents were a microcosm of what Bamba has brought to the club, he drives himself on to deliver better personal performances, but, more importantly, he is able to do the same with his team mates.
Strictly speaking though, the goal that decided the game should not have been allowed because television replays showed that Bamba was probably very slightly offside when Pilkington touched Tomlin's cross.
We are talking fine margins here though. Hull's new manager Nigel Adkins admitted that it was a very tough decision for the linesman to make, but said that Bamba's feet were in front of the nearest Hull player. I'm not so sure about that, but it looked like a couple of parts of Bamba's body were in an offside position.
The offside law is now a complicated affair which I believe makes in impossible for any linesman to not make the occasional mistake and that's why I'd make their lives a little easier by limiting offside to where a player's feet are only – that was how the law was applied when I was playing and I don't see why it shouldn't be the case now.
With forty seven points now from our twenty two games we are, arguably, better placed to get automatic promotion than we were five years ago at a comparable stage during our title winning season. Back then, Mark Hudson proved to be not only a very capable defender, but also someone who was a great influence as he led very much by example. Well, Bamba does the same as Hudson, but only better  and there was a similarity with 2012/13 in the way we defended our hard earned lead,
I've often said that one of the big differences between the title winners and the other good teams I've seen at the club down the years was that you felt so confident they could hold on to a one goal lead. There was no need for that other goal which would make the game safe, because, on most occasions, it was safe already – well, that's how it felt last night.
Normally, when a City side is defending a 1-0 lead in the closing stages of a home game, the tension is palpable from all four sides of the ground. Last night from about the eightieth minute onwards, there was a rendition of the following;-
"Last Christmas, I gave you my heart
But the very next day you gave it away
This year, to save me from tears
I'll give it to Sol Bamba"
to the tune of Wham's Christmas hit from, I'm guessing, 1984 which lasted to the end of the game and grew progressively louder – I've heard differing comments on this new City song (we seriously need some)  ranging from embarrassing to brilliant. I thought it was great myself, but the biggest point about it for me was that perhaps the most remarkable thing about what has been a remarkable season up to now was that everyone felt so confident that a City side so decimated by injuries to important players were going to hang on to the three points.
Finally, I get the feeling that I've been criticising referees more than I usually do on here lately, so, to partially redress the balance, I'll say that, although I was having a whinge about Scott Duncan not penalising Hull for any fouls in the first half an hour at the time, I agree with Neil Warnock when he said that he thought the ref was very good.
*pictures courtesy of http://www.walesonline.co.uk/
.
.