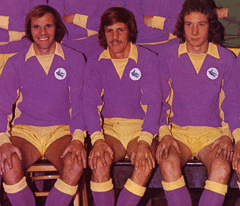 So, if you include the Chelsea match, it's six defeats in nine matches played since the end of January, five successive away losses and, most worryingly for me, our previously potent goalscoring form has deserted us. We've just got Peter Whittingham's penalty against West Brom  and Jay Bothroyd's disputed goal against Middlesbrough to show from our last six matches, so has Cardiff City's traditional end of season implosion under Dave Jones started early this time around?
My honest answer to that question is I don't know – sequences like those mentioned above strongly suggest that this is the case, but, to be fair to our manager and players there are mitigating circumstances. For example, I shall return to this subject in more detail later on, but, for now, suffice it to say that it is unrealistic to expect the staff on the playing side to carry merrily on in the current off field climate as if nothing was happening – they wouldn't be human if there wasn't a reaction from a few of them at least to our off field problems. Secondly, it is a matter of fact that we have been suffering an injury and illness crisis since the turn of the year – nearly every other club in our league has squads large enough to cope better with such things than us and we have had to try and get by sometimes using players who, ordinarily, would be getting time off to recover from their various bumps and bruises.
Continuing on a positive note, getting Steve McPhail, Peter Whittingham and Mark Kennedy back has to be good news – I can't help thinking that the first two named especially will have big roles to play if we are going to finish in the top six. This was reflected yesterday in what certainly sounded like an improved showing from Tuesday night's miserable defeat at Ipswich, okay, we still weren't great by any means, but we were certainly more competitive. You also have to say that, looked at purely from a footballing point of view,  there are still eighteen Championship sides who would love to be in our current position and with six of our remaining ten matches after Tuesday's visit to Coventry being at home, the sixth spot is still very much ours to lose.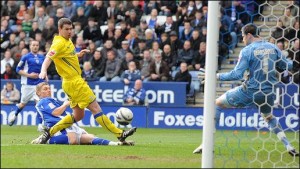 However, such thinking doesn't take into account all of the off field goings on which seem to get more serious with each passing week. When you factor that in as well, then I think it will be a tremendous achievement by the players if we end up reaching the number of points needed to get us into the top six and, even then, you could see us being denied the opportunity to take part in the Play Offs because of a points deduction as a result of us going into Administration because of Boardroom incompetence.
Mention of Boardroom incompetence takes me nicely on to this story which appeared in today's News of the World. Truth be told, the main gist of the story has been a subject of speculation on Cardiff City messageboards for weeks, but, given that the journalist concerned was proved to be spot on in this story from early January, it does tend to authenticate those rumours.
It is worth pointing out though that, although there are plenty around who claim to know exactly what is happening behind the scenes at Cardiff City currently, I believe us punters don't really know the half of what is really going on. With so much going wrong off the field though, it appears very unlikely to me that the impression that there is the perfect harmony within the Board and the major shareholders that they tried to convey at the EGM of shareholders on 24 February is a true one and so today's story could be down to one faction trying to score points at the expense of the other.
Also, given that, on the face of it, the £6 million that Dato Chan Tien Ghee (TG) is, allegedly, prepared to invest would barely get us through to June or July, I can't help wondering if there is more to this than the straightforward investment that has been mentioned – it seems pointless TG putting this money in under current circumstances because it doesn't like he would be getting anything for it.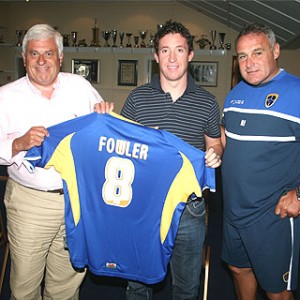 Returning to our Chairman, if, as has been alleged on the messageboards, it is true that his numerous offers down the years to resign from his position as Chairman of the club if he is no longer wanted have been accompanied with a demand for a "golden handshake" in return, then it's hard to see him packing his bags without trying to get his mitts on a portion of TG's alleged £6 million first. Again, you are left thinking that this amount is not anyway near enough to get us out of the woods for more than a couple of months.
One last thing, if the News of the World story is true, how does it effect the possibility of future supporter demonstrations like the one we saw before the Middlesbrough match? It seems to me that some at Cardiff City Stadium would have no problem with them if they were directed solely at our Chairman, so, you come back to wondering if there is a bigger game being played here – unfortunately, like most supporters at the moment, I am proving to be quite good at providing the questions, but absolutely useless at answering them!