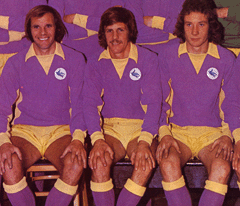 After a couple of dalliances with 3-1 wins in his first four games in charge, City have only managed to win one league match (at Rotherham last season) under this manager by scoring that many goals since then. Championship victories under Russell Slade have tended to be by 1-0 or 2-1 with the odd 2-0 thrown in as well.
As the scorelines suggest, wins under this manager have tended to be based on solid defensive performances with the team doing just enough at the other end of the pitch to ensure that we take the points – the sort of big wins we saw occasionally under Dave Jones and very occasionally under Malky Mackay have, just as they were under Ole, been conspicuous by their absence.
So, by ending their run of two successive defeats with a 2-1 victory over Charlton at Cardiff City Stadium yesterday, City would, on the face of it, have ground out what was has come to be seen as a typical Russell Slade type win. However, this time at least, the scoreline does not tell a true story – this was a match which could and should have had a lot more goals in it.
To start on a negative note, that tight defence was opened up more often than usual in a Russell Slade victory and City had good reason to be grateful to David Marshall's goalkeeping understudy Simon Moore at times.
Although not wholly convincing when it came to crosses again, Moore did very well to get off his line so quickly to block a Jordan Cousins shot after knocking a Tony Watt shot into his path. This happened in the second half, but Moore's best moment came around the thirty five minute mark when he spread himself to block a Watt header from point blank range.
There were also a few more decent saves by the keeper and throw in the odd clearance off the line, near own goal and goalmouth scramble, along with the sloppy goal we conceded as well and you can see that City have had better days defensively.
However, if we had our defensive problems, then they were as nothing compared to our opponents. I've had a look at one or two Charlton sites since yesterday's match and they confirm what I'd already deduced for myself – their team don't usually defend as poorly as they did yesterday – if they did, then they would have let in something like three times the twelve goals they've conceded in their nine Championship games this season.
Charlton defended set pieces and some City crosses dreadfully all afternoon and they weren't great when attacked by other methods either. It was more by luck than judgement that they didn't find themselves a couple of goals down after ten minutes as their impressive keeper Nick Pope denied Anthony Pilkington, Cousins nodded a Sean Morrison header off the line, the same player and then Kenwyne Jones failed to find the net after Matt Connolly had won the ball on the far post and Morrison put another header not far over the bar.
The visitors improved somewhat at the back after that, but the feeling that there were goals in the game for City if they got at their opponent's backline never went away and it was so revealing that the twenty goal attempts we had in the game is a figure that has only been matched once before (Brentford at home last season) under this manager.
Now, it needs to be said here that twenty goal attempts in a game for any side is not too rare (that same Brentford team managed an incredible forty three of them in their home win over Blackpool last season!), but, as has been shown, it is very uncommon for Russell Slade's Cardiff team and so someone looking at the stats from yesterday's match may well conclude that City were at their very best when it came to their attacking play.
Such a conclusion would be wrong though, the fact that only five of those goal attempts were on target (Charlton has two more than that) tells it's own story about our profligacy in front of goal.
Also, although I thought radio summariser Jason Perry made a good post match point when he said Fabio is more effective in an attacking sense when playing on the right, the standard of crossing by all but one of our players was poor throughout the game (Scott Malone, who usually impresses in this department, in particular was some way off his best).
The one exception to the norm in the City side was Peter Whittingham with his part in the winning goal saying so much about one of his most influential performances for some time as his threatening corner was headed back to him by a Charlton defender. Rather than let the ball go out for a throw in like many would have done, Whitts had a second go and this time his pinpoint delivery was nodded in by Morrison.
Whittingham also played a full part in a dominant midfield which, again, proved that this is the department of the team which has really improved from last season. Apart from a curious short spell in the first half when he couldn't stop giving the ball away, Joe Ralls played a full part in establishing City's superiority in this area, as did Kagisho Dikgacoi who, with each passing game, offers more solidity to the argument that he is the main reason for our transformation in the middle of the park this season.
Although ideally it would be great to see the ball being moved more quickly in the middle of the park, City played some neat and at times incisive football of a kind which, if backed up with more assured finishing, could see us being able to spend the next few months somewhere around the fifth position we currently occupy.
City's attacking intent could be gauged by the number of times both full backs popped up in attacking positions – Fabio would have scored had his shot from eight yards not been diverted for a corner by a defender, while it was Malone who was there in the penalty ares to feed Joe Mason for his equalising goal and the left back was in much the same position inside the last ten minutes when he provided the striker with a chance from which he should made the score 3-1.
Mention of Joe takes me on to the game's controversial moment when he was booked for diving after falling to the ground when chAllenged by Pope. Mason was put through by a lovely pass from Pilkington and was in the process of trying to take the ball around the keeper. Sat where I was at the opposite end of the pitch, it was difficult to know whether referee Andy Madley (who I thought had a pretty good game overall) had got the decision right or not, but, having now seen it a few times on video, I'd say the official got it wrong.
If the yellow card and his late missed chance were black marks for Mason, I'd still say that his work rate, intelligent runs and all round awareness made him a candidate for City man of the match along with Whittingham and Fabio – on balance, I think I'd just about opt for the last named, but there was quite a lot in City's play to be admired as they completed a win which might not have been perfect, but was one that I found more enjoyable than most I've seen from us in the past year.
Finally, I've not got the time today to do a full piece on yesterday lunchtime's Academy game with Huddersfield at Leckwith I'm afraid, so I'll just do a paragraph or two here.
Having lost their previous five games by a one goal margin, City's under 18s managed to end that poor run with a much needed 2-1 win. Although there were a few hair raising moments late on, I think overall the team were well worth a win which, for me, proved they are not as bad as recent results may have made them look.
It was particularly pleasing that both City goals were of such high quality. Rabbi Matondo got the first one early on with a crisply hit volley from ten yards, but, after the visitors had levelled with a header from a corner around the half hour mark, the winner, scored about halfway through the second half, was even better. Again, it was a volley, but this one was from about twice the distance that the first one had been – unfortunately, I don't have the name of the substitute who fired the ball home when a free kick was half cleared to him on the edge of the penalty area, but it really was a fine effort.
*pictures courtesy of https://www.flickr.com/photos/joncandy/