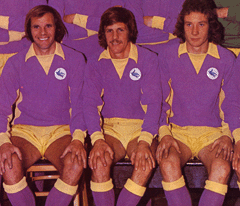 Cardiff City's Annual Accounts for the year ending 31 May 2014 were filed at Companies House recently and are now available for public inspection – as usual, they should make for sobering reading for any City fan who is, like me, unable to look at the club as something that exists for ninety minutes once or twice a week (i.e. when the team plays) and can be forgotten about for the rest of the time. I've long gone past the "oh well, things can't get any worse" stage, because, quite clearly, they can.
Anyway, rather than have me try to make sense of what's in the Accounts, it makes much more sense to see how someone who knows what they are talking about interprets them, so, I'd advise anyone who wants the lowdown on the club's finances to read the views of City Supporters' Trust Committee Member and Treasurer, Keith Morgan – Keith, is an Accountant who specialises in Football finance and his piece on the City's latest figures can be read here.
There are a few observations I'd like to make about the Accounts;-
1. Last year I did a piece on here about the "Administration Expenses" figure that appears in the Accounts every year. It showed that a large percentage of our annual losses and total debt was made up of these expenses, yet there is never anything in the Accounts to indicate what they are exactly. The latest Accounts show that, after more than doubling to £15,856,000 in 12/13, they came in at an incredible £39,775,000 in 13/14.
Now, I presume that the figure covers at least some of the expenditure during that period in new signings/wages etc., but we are in a position whereby a sum that amounts to virtually half of the company's turnover and two thirds of the television income last season were accounted for by a category that is not explained by the club!
2. At the time of the rebrand (May 2012), Cardiff City's overall debt was put at £83 million - two years down the road, the debt had grown by a further £74 million. As to whether the 2015 Accounts will show a further increase in the money owed, I suppose it comes down to a question of whether the money saved in wages, the cost cutting seen during the January transfer and a profit in the transfer market in the summer of 2014 as some high earners left the club, compensates for the loss of Premier League television income. Looking at things from a positive perspective, I believe it may well do when you consider that there is also a substantial relegation parachute payment to be taken into account. However, even if my optimism is justified, the level of debt is, surely, going to be substantially higher come May 31 than it was three years earlier.
Back in May 2012 we had a team, assembled at a very small cost, that had finished sixth in the Championship and played in a Cup Final a couple of months earlier – the latter is certainly not going to apply on 31 May and surely no one in their right mind believes that the former will either. So, in all likelihood, three years of more "hands on" leadership from Vincent Tan has seen debt levels almost double, a much worse showing on the pitch from a far more expensive squad of players at the club, a pointless stand extension built which only serves to showcase even more how much crowds have suffered in the on field decline and, almost certainly, the worst season ticket sales in years – whatever financial acumen Mr Tan has that he has benefited from in his business career, is, assuredly, not finding it's way into his football dealings.
* picture courtesy of Jed Leicester/Action Images