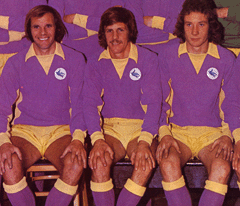 So, despite the feverish efforts of people like Jim White of Sky Sports News, who probably made Ricky Scimeca's decision to turn down a loan move to Brentford sound like an earth shattering event (I had long since given up on Sky Sports News' coverage yesterday by the time news of our injury jinxed veteran's decision broke), transfer deadline day proved to be something of a non event for this supporter.
I say that of course, solely from the point of view of a Cardiff City supporter and  I have no complaints whatsoever about how boring it all was. For me, yesterday was never going to be about new arrivals, but it could certainly have been about players leaving and, while I think the money men at the club may not be best pleased at our failure to get that second big money departure, I reckon most supporters will be pretty happy at how things worked out.
As it turned out, once it became obvious that the Daily Mail's report of a bid by Wolves for Joe Ledley was a load of rubbish, Ricky Scimeca's decision to stay with us rather than drop down a division for what I presume would have been regular first team football at Brentford and the release of young keeper Erwin Sak to join Wrexham were the only real talking points of the day from a City perspective.
However, what yesterday did is clarify the squad which will now see us through to January. Although I suppose it is always possible that one of our players could leave on loan to another Football League club before a permanent transfer in January, the likelihood is that nobody who is in realistic contention for a first team place will be leaving us in the next four months.Therefore, with all of our rivals in the same situation as us, it is now possible to try and predict how the 09/10 season will pan out for us.
When you bear in mind that last year we finished seventh with a squad of players who spent most of the campaign proving that they were capable of a higher finish than that, it has to be said that the current squad have a pretty hard act to follow, so, how does it compare to last years?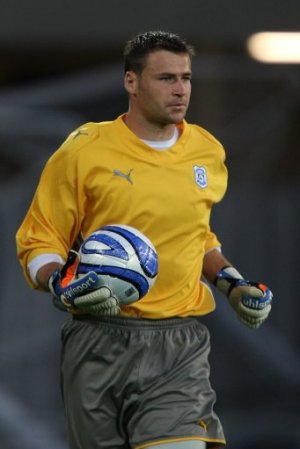 Goalkeeper – we have kept the keeper who, with the possible exception of Kasper Schmeichel, proved to be the most reliable of the multitude of different shot stoppers we have tried since Neil Alexander left whilst bringing in someone who played in Scotland's last World Cup fixture. The early signs are that David Marshall is an improvement on what we had so I say we have to be stronger than we were in this position.
Full back – apart from the loaned out Darcy Blake, there have been no departures in this position and with the arrival of Paul Quinn and the breakthrough of Adam Matthews, we definitely have more options in this area than we did – however, has the improvement just been in quantity rather than quality? Quinn hasn't been totally convincing as a defender so far and Matthews, for all of his promise, is going to show his inexperience from time to time, but I like the way our full backs appear to be more attack minded this season and, as this attitude doesn't appear to have cost us so far, I'd say we are slightly stronger in this area.
Centreback - I thought Gabor Gyepes was our most consistent player during our good run from November to January last season, so, surely, that means that, with our two new centrebacks keeping him out of the team, we have to be stronger in this area? It's not as straightforward as that for me though – Gyepes' form tailed off badly in April and May and, from what I have seen so far, he hasn't recaptured it this time around. Hudson and Gerrard have both made decent starts and the goals against column doesn't make for bad reading, but Darren Purse is still a decent to good player at this level and Roger Johnson (who was rated as one of the best in the Championship last season by his fellow players) is a very big loss – early days yet I now, but I think we are weaker in central defence.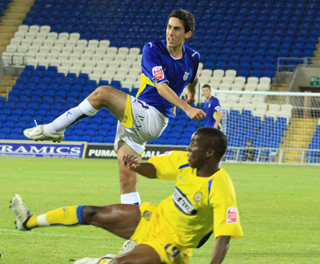 Wide midfield – with the sale of Paul Parry and the departure of Quincy, we are lighter in numbers than last year, but Kelvin Etuhu's versatility means that he is a direct replacement for Parry and with players such as McCormack, Ledley, Kennedy, Capaldi, Matthews, Comminges and McNaughton all capable of playing on the wing if required, we have enough depth in this area. If Peter Whittingham and Chris Burke can maintain their early season form, then we would definitely be stronger on the flanks, but the former reverted to his old diffident and casual ways on Saturday and Burke does tend to miss a lot of games through injury – it's a very tough one this, but I'll still say we are slightly stronger on the wings.
Central midfield – the area that was generally reckoned to be our weakest last season and with an addition in this area in Solomon Taiwo, we would appear to have more options than we did. On an individual basis, I think that Ledley, Rae and McPhail have all played better than they did last season in most of their games this time around, but Doncaster was a reminder of our bad old days in this area of the pitch and there are still questions to be asked regarding our central midfield. What will Ledley's attitude be like from now on? Can Rae, who will be 32 in November, keep on covering the ground like he has been? I'm not wholly convinced by any means about us in this area of the pitch, but, Taiwo's arrival just makes me feel that we are slightly stronger in central midfield.
Strikers – given that Michael Chopra was with us for more than half of last season, he shouldn't be treated as a new signing for this year. However, all of the signs so far are that the Chopra of 09/10 is a completely different player to the Chopra of 08/09. Whilst we have  lost Quincy, Parry and Eddie Johnson from last year, all three of them had a minimal impact in the striking positions last time around and, although the number of players we have to choose from may be down on what we had, I believe this is an area where we have improved in quality if not quantity. Kelvin Etuhu has made a promising start and, given what I said earlier about Chopra, I say we are stronger than we were.
Overall rating and prediction – there are certainly unanswered questions about this squad. For example,  will we see the too familiar City fade out come the spring months and will players like McCormack and Ledley continue to give their all over the coming months? I have also made some presumptions about players currently in form being able to maintain those standards for the next eight months and, in the case of someone like Peter Whittingham, I may well be being over optimistic there. However, if I really believe that we are stronger than we were in five of the six areas I judged, then I have to say that we are certainly capable of improving on last year's finish.
When you see the squads that some of our rivals have and how they were able to add to them yesterday, then you start to question whether we can live with them or not, but, to counter that, I think they would look at our squad, particularly, at the options we have up front, and be a bit envious of what they see. Also, we have had a lot of injuries already this season and seem to have coped pretty well, so, hopefully, squad size won't be the issue that it has been in the past.
At the start of the season I said that, in terms of talent, we had a top eight squad, but I was concerned about whether some of our players may react badly to what happened at the end of last season. Last Saturday we saw the sort of vulnerability that sometimes afflicted us in matches before those infamous last four games. However, I reckon that overall there has been a good reaction so far to last season's disappointments and, with us having added to our squad since the season opener against Scunthorpe, I think I top six finish is a realistic aim while anything outside the top eight would represent under achievement.