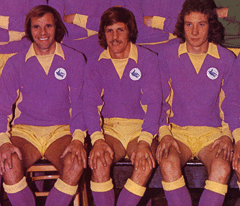 These truly are incredible times we are living in. For the past eight days, the population of this country has been reeling around in shock as the startling consequences of the decision taken by UK voters in last week's EU referendum are played out in the two parties that, coalitions apart, have formed our Governments for nearly a century.
Whether it be for good or for bad, the decision to leave the EU has a feel of life will never be the same again to it – it's a truly momentous time in our history which could see the break up of the union as Scotland considers the notion of pressing ahead with the intention of  rejoining the EU as an independent nation.
For Wales' part, the fall out from the leave vote would not appear to be as drastic as that, but, now, our country has to cope with another event that I suggest may reverberate through Welsh society for decades – after Wales 3 Belgium 1 on 1 July 2016, the country will never be the same again.
Okay, that's a bit overly dramatic I know, but last night's result, which is widely being described as Welsh football's best ever, surely has to mean that some of the old perceptions about this country immediately start to appear hackneyed and vapid.
Wales' march to the Quarter Finals of Euro 2016 was a journey that gradually united the nation and led to a definite feelgood factor around the place, but, for me anyway, the way the outside world (and many inside this country I should think) perceived "Welshness" had not really changed when you come to talking about the sport which defines us.
However, I venture to suggest that after Wales 3 Belgium 1 on 1 July 2016, people will think of Gareth Bale, Aaron Ramsey, Ashley Williams, Chris Coleman and the rest when asked about what Welsh sport means to them as much as, if not more than, Gareth Edwards, Barry John, Sam Warburton and Gethin Jenkins.
By beating the team currently ranked second in the world to make it into the last four of a major tournament for the first time, Wales' football team has acquired a respect and authority it never had before. That slightly patronising tone which was still present from most of the pundits in the national, rather than Welsh, media while we were playing Slovakia, England, Russia and Northern Ireland has been replaced by a combination of admiration and even enthusiasm for our team from the pundits.
Now, if you are one of what must be a tiny number of Welsh football fans who still haven't seen any of the action from last night you may read the last few paragraphs and wonder what makes our latest win so different from what we did just over a year ago when we beat the same opposition in Cardiff?
That's a reasonable question. Certainly, our 1-0 win over the Belgians last June had the feel of this still young Welsh side moving up a level from what we'd seen of them previously – it was a very significant victory which, arguably, did more to elevate expectations among Welsh fans than any of the four games we played in Euro 2016 before last night.
Nevertheless, it almost pales into insignificance when compared to last night. I say that for a couple of reasons. For a start, it's one thing to beat Belgium in front of 30,000 rabid Welsh men and women in Cardiff and another completely to overcome them in a city a few miles from the Belgian border where upwards of 100,000 from that country traveled south to Lille – to all intents and purposes, Wales were playing in Belgium last night.
Secondly, and more importantly, I've mentioned before on here how Wales' best wins during my lifetime have tended to be "backs to the wall" efforts with plenty of hwyl, character and pluck. However, my favourite game before the Euros was the one in 2003 when we beat Italy 2-1 at the Millennium Stadium by taking them on in a football game and won it with some style.
Once again though, that match is dwarfed by last night. The hwyl was there as the national anthem was blasted out by the whole of the team while the Belgians (like so many Welsh sides of the past) appeared to have more in the side who preferred not to partake than there were who were singing.
This was more proof of the teamwork and camaraderie which has characterised the side for a few years now and all of this, correctly, suggested that we would be as hard working and committed as we always are – what it didn't suggest is that we would outplay Belgium's "golden generation" with the poise, style and class that the men in red showed on the night.
Before we really got going, there was a distinctly awkward first quarter of an hour as our opponents started in a manner that justified the FIFA rankings which had Belgium as the best team competing in this tournament.
The alarm bells were ringing when Romelu Lukaku got free down the left and squared a cross over that found Yannick Carrasco in what seemed acres of space. Wayne Hennessey did so well to prevent a goal, but the danger was not over as a follow up shot was blocked on the line and then another one deflected over the bar. My immediate reaction was to think Wales had been lucky, but that viewpoint started to change as I realised I couldn't identify the two defenders who had got those blocks in.
I think it was Neil Taylor who cleared off the line, but it may have been the brilliant James Chester and I think it was Joe Allen who diverted the third effort over, but it may have been Ben Davies (edit, having watched it again, I now think it might even have been Ashley Williams, but this only reinforces the point I was trying to make) – the thing here is that we had so many players willing to put their bodies on the line to keep their goal intact that the Belgians must have started thinking that this game against Wales would be as tough for them as the three previous ones between the teams had been.
Gareth Bale and Hal Robson-Kanu both had efforts which suggested that it wasn't going to be one way traffic, but Wales were soon a goal down when Allen made what must have been his first error of the tournament when his attempted crossfield pass was intercepted and the ball was eventually moved to Radja Nainggolan (the man who provided the assist for Bale's match winner in Cardiff) whose thirty yard shot whistled beyond Hennessey.
The received wisdom before a ball was kicked was that, if they were to win, Wales had to stay with Belgium for sixty minutes or so and then the chances to snatch a goal might arise. No one seemed to believe that Wales had a chance if they conceded first (I certainly didn't!), but their reaction to going 1-0 down was truly amazing!
From somewhere, Wales discovered the ability to pass the ball accurately and incisively that they never found against England, but, more than that, they did it with a sense of calm and purpose which revealed that the belief in the squad which Bale in particular had talked about was genuine, not the sort of bluster that often comes before a sporting contest.
Now, it should be said at this point that luck was on Wales' side in that they were facing a Belgian defence shorn of Thomas Vermaelen through suspension and Vincent Kompany and Jan Vertonghen with injuries (there were also other senior centrebacks missing with injuries). In their place, our opponents had to resort to a very young back four that, over the next seventy five minutes, proved that those three absentees were sorely missed – mind you, with this Welsh side, you can't help thinking that the result would have been the same even if Vermaelen,  Kompany and Vertonghen had been there.
Gradually, it began to dawn that Wales were getting back into the match, then they were achieving parity and then they were getting on top. The players in front of our opponent's inexperienced defenders may be as good as any in the competition when they have the ball. However, the suspicion lingered that they weren't the best when they weren't in possession and the last two thirds of the first half proved this as Wales hit their opponents with a barrage of effective attacking football the like of which Belgium hadn't faced in the four previous meetings between the sides over the past four years.
Wales were not facing opponents full of ageing and slow defenders like they did against Russia though. Although they, inevitability, struggled to cope with Bale in this department, Belgium didn't really lack for defensive pace, but clever passing and movement was, increasingly, opening them up – Wales were now giving the Belgians the "hell of a game" Chris Coleman promised they would.
With Allen and Joe Ledley providing the solid base required, Bale, of course, was prominent during this time and Hal Robson-Kanu (in for Sam Vokes) was having his best game for his country by a mile, but, if one player epitomised the best period of quality football I've ever seen from Wales, it was Aaron Ramsey.
This was the Ramsey that those of us who watched him in City's youth team a decade ago had hoped he might just develop into. Given a free role by Coleman as one of two number tens playing behind the lone striker, Ramsey proceeded to unpick Belgium with a mixture of stamina, sheer hard work, vision, creativity and excellent technique.
Rambo laid on a chance from which Neil Taylor looked to have equalised until Thibaut Courtois' fine stop foiled him. However, Wales were able to exploit the advantage they enjoyed throughout at attacking set pieces, when a pre set move, which owed much to the sort of attention to detail that some teams who took their leave of the tournament last week conspicuously lacked, as Ashley Williams, of all people, nodded in Ramsey's corner in the thirtieth minute.
The half time whistle was the last thing Wales wanted to hear as they had their highly rated opponents on the ropes and, after a tactical switch which saw Marouane Fellaini replace Carrasco, it was beginning to look a little like they may have missed their chance as Belgium regained some of their former attacking thrust in the ten minutes after half time. Then though, Wales' mad, marvelous, magnificent summer got even madder, more marvelous and more magnificent!
Our second goal was a thing of beauty and a candidate for goal of the tournament (as an aside, speaking as someone who felt we may not get even one of them to celebrate during Euro 2016, isn't it brilliant that we've now scored enough of them to hold a high quality Wales goal of the tournament competition!) which was all the work of the attacking triumvirate.
If Bale's fine pass down the right and Ramsey's superb instant control and cross did not come as too much of a surprise, then what followed had me asking "did he really do what I think he just did?". It was only when I saw the replay of the Cruyff turn Robson-Kanu bamboozled three Belgian defenders with that I believed what my eyes were telling me. What needs to be said now is that there was still a bit to do after Robson-Kanu's moment of magic, but, faced with the most important opportunity of his life, the striker was calmness personified as he stroked the ball into the corner of the net.
There were thirty five minutes left for Wales to hold on to their lead, but, although they never really recaptured the attacking fluency of the first half, it wasn't just a case of hanging on for dear life or even the organised defensive efforts that have so frustrated Belgium in recent meetings with us.
We rode our luck when we could have conceded a penalty and an inconsistent and poor ref may have issued a second yellow card to Davies, but Belgium were out for the count with five minutes left as Chris Coleman continued his policy of giving Welsh fans nothing to moan about when it comes to his substitutions with Robson-Kanu's replacement Vokes making it 3-1.
Eighty five minutes in and one of our of trio of centrebacks who can all play the ball out from the back with vision and purpose found a wing back level with the edge of the Belgium penalty area. Chester's pass to Chris Gunter was a good one and the cross which followed was even better, but it was Vokes' beautifully executed header from in front of the near post which would have most pleased one of the regular correspondents on here in particular!
So, not only were Wales in the lead while playing the last few minutes of a Quarter Final , they were able to enjoy themselves as well and what followed from team and supporters after the final whistle just proved that the celebrations after each match get better and better!
Just a couple of things to finish. First, I'd like to say that I think that I'd still really like this Welsh squad even if they didn't represent the country of my birth, because they give the impression (as do Chris Coleman and his staff) that they are just a bunch of normal blokes enjoying themselves – they are an antidote to so much of what people tell us is wrong with modern day football.
Chief among these "normal blokes" is the most expensive footballer in the world. Gareth Bale still has not come up with the sort of stellar performance that he is supposed to be turning in every game as he carries us single handedly through the tournament, but, ill chosen remarks about English passion aside, he has been tremendous in his unofficial off field role as spokesman for the squad.
Bale has been impressively intelligent and articulate in his public appearances and I'd argue that he has contributed as much in his off field duties as he has done in his on field ones. There haven't been performances like the ones where he demolished Scotland and Iceland at Cardiff City Stadium, but, with him being paramount in getting a normal bunch of blokes to play to their full potential because they are enjoying themselves so much, perhaps he doesn't need to play like that any more?
The only sour note on a wonderful night was that bookings for Davies and Ramsey mean that they will both miss the Semi Final with Portugal on Wednesday. While the obvious thing to do in the case of the first named is bring in James Collins, I wonder if the type of challenge Portugal will pose might mean that Coleman will go with Jazz Richards on the right, while moving Gunter infield?
Ramsey, performing as he is, has to be a big miss and it will be interesting to see how the manager will play it. The safe option would be to bring in Andy King or, possibly, Dave Edwards, while the bold one will be to let Jonny Williams loose – given the whole vibe of this glorious campaign, I get the feeling that the Premier League winner will be kept waiting for his first start in the tournament.