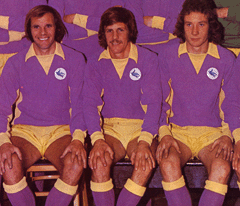 Just think what things would have been like at half time against Andorra last night if Cyprus had, as I confidently expected them to, lost in Israel on Saturday. With Wales being made to look  toothless by a massed visiting defence in Cardiff and Israel doing well against Belgium in Brussels, both games were locked at 0-0 after forty five minutes – if the Welsh players were not nervous already, they would surely have got that way as tension levels rose in the stands as the second half got underway.
I know for a fact, I would have been bottling it and any Welsh football supporter who states the way they reacted last night would have stayed exactly the same in the scenario I outlined above is either a liar or completely deluded in my opinion.
Mercifully, none of us had to go through the nerve wracking ordeal where the possibility of Wales cocking things up in just about the most humiliating circumstances imaginable existed.
Instead, last night's 2-0 victory was an almost unique experience for me – a game with points or cup progression at stake where I truly wasn't bothered about whether my team won or lost. Thinking back, the only comparable occasions I can think of are the very few matches I've seen City play where promotion was already ensured – I did wonder about the Cup Finals at Wembley, but, although they were great occasions, I really wanted us to win both of those matches.
No, last night was nearly all about enjoying an occasion which I had seriously thought I would never ever see in my lifetime.
I've mentioned on here before I think that, back in my teens, I set two sporting targets for teams to achieve during my time on this planet supporting them. The first was to see City playing in the First Division/Premier League and the second was to watch Wales beat New Zealand at rugby.
These targets were set because I believed they were attainable and one has now been achieved – the other has never happened in my lifetime, let alone the time I've spent supporting the Welsh rugby team, but all of that is going to to change on the 24th of this month in the World Cup Semi Final – excuse me for a sec while I dodge that flying pig!
The Welsh football team was not included on my wish list because, even though I was just a naive youth, I was never innocent enough to believe I'd see a Welsh captain lifting the World or European Cups – to be honest, I had no great hopes of us qualifying for the Finals of either of those tournaments and,as failure followed failure in the next forty five years or so, I had all but given up on that as well.
Wales had a certain standing in the international pecking order, There'd be the odd inspirational victory in qualifying groups (they'd even be allowed to beat the World Champions now and again), but Wales' place was always to be amongst the small fry – to have them now, not only qualifying for a major tournament, but also to do so with a game to spare are riches indeed.
I do have a slight feeling of disappointment that we didn't match Northern Ireland's feat of topping their qualifying group because, by coming second to Belgium, we have left ourselves open to the charge that we owe our presence in Euro 2016 to the decision to expand the number of finalists from 16 to 24.
Under the old criteria, we would now be facing the same sort of Play Off as we had with Russia back in 2003, but, whereas that side from twelve years ago had lost momentum after a poor finish to their qualifying group, the current side would in all likelihood, go into the games as favourites against most of the other seven teams who have to wait until next month to learn their fate – to say Wales are only in Euro 2016 because of a change in the qualification process is to assume that they would lose any Play Off and I'm far from convinced this would be the case.
Anyway, on to the football. I did say I last night was "nearly" all about enjoying  a match without the usual trials and tribulations, but the "normal" me did put the odd appearance in as I bemoaned our lack of quality in the final third both in terms of passing and finishing.
In fact, when I was thinking last night after the game about what I was going to put in this piece, my intention was to be a lot more critical of the team's performance. However, a night's sleep, combined with the acceptance that the match had been a difficult one for the team from the point of view of motivating yourself and in terms of the amount of "celebrating" that had probably gone on since Saturday means that my criticism will only be of the mild type.
Nevertheless, you would expect a set of match stats (as provided by the BBC) which shows one team having 81% of the ball and enjoying a 32-1 advantage in terms of efforts on goal (the one attempt from the other team flew hopelessly high and wide) to have ended up winning by a lot more than 2-0.
That impression is reinforced by the fact that pointless Andorra apart, we were, comfortably, the lowest scorers  in our group – averaging only 1.1 goals per game with our five home matches producing just the five goals.
Chris Coleman made a valid point when he said that the last two sides to come to Cardiff City Stadium have done so with a game plan solely designed to keep Wales out. Wales aren't too used to being the team which has to force matters by trying to open up a massed  defence, but, while the approach play could have been better at times, it was the finishing department that they most struggled in last night.
There weren't that many chances missed against Israel because there weren't many of them created, but thirty two goal attempts suggests that, against a much weaker Andorra team, the problem wasn't providing shooting or heading opportunities, more putting them into the net.
Twenty one of those goal attempts were off target with the technique being sometimes shown by players from whom you'd expect a lot better (e.g. Jonny Williams, Gareth Bale and Aaron Ramsey) badly lacking, while I'm afraid Sam Vokes, given his first start in the qualifying campaign, proved to be something of a blunt instrument up front.
In many ways, the first goal five minutes into the second half summed things up – Bale picked out a great cross which left captain Ashley Williams with a headed opportunity he should have buried for a deserved goal after his fine qualifying campaign. Instead Williams put his effort too close to keeper Pol who probably should have done better than divert the ball to Ramsey who scored from about five yards out.
The positive to emerge from Williams' miss was that it provided a much needed first goal of the season for Ramsey that will, hopefully, help him start to show the quality finishing he has proven himself capable of showing on a regular basis.
Certainly, Ramsey, after a so,so first half showing, seemed to gain confidence from his goal and I thought he went on to give a man of the match showing. While Bale, Jonny Williams and second half sub and debutante Tom Lawrence had their moments in this department, it was Ramsey who provided the most telling runs with the ball (one of them past four opponents before shooting a whisker wide was the individual highlight of the match) when Wales looked to take more direct action than the square passes across Andorra's two banks of five (as it was for much of the time) designed to try and work a space for someone.
Very often that someone who was in space was one of our full backs (Wales reverted to four at the back last night). On the left that meant Ben Davies who was able to enjoy some success on the attacking front as he created the second goal for Bale late on, but, on the right, this meant it was Chris Gunter who was the outlet.
Now, Gunter is my nominee for Welsh player of this qualifying campaign – he has consistently been superb in his defending and has looked like a seasoned veteran when asked to play out of position in central defence. However, the sort of positions he often found himself in on the attacking front last night  tend to showcase his limitations and I believe that, against opponents as defensively minded as Israel and Andorra, Jazz Richards or one of Wales' forgotten men, Adam Matthews, would be a better option at right back.
Results and finishing position have shown this Wales side to be the best we've had for at least a decade and with them having scored less than a goal a game in the previous three qualifying phases, there has been a marginal improvement in terms of our goal power, but, with a defensive record which was only bettered by Romania, England and Spain, it's obvious where their strengths lie.
The best Welsh striker I've seen is Ian Rush and watching him being interviewed after the game, I couldn't help but think what a huge difference he'd make to this Welsh squad. As I say, Rush is the best, but there are many more Welsh strikers from the past half a century I I can think of who would significantly improve the goalscoring potential of this team.
It's such a shame that we don't seem to have a real quality front man in the twenty plus age bracket and, with no one really standing out as a goalscorer in the Under 21s, I suppose that, short of finding a prolific marksman somewhere with an obscure Welsh connection, the best hope we have is that there will be someone in the current 15-17 age group who might make things look a lot rosier on the striker front in the next two or three years.
Until then, the best way for Wales to achieve something next summer (for me, that would mean qualifying for the knockout stages) would appear to be sticking to what we're good at, while looking for attacking "tweaks" that would ensure we can at least maintain our current scoring record – as I mentioned after Saturday's match, a confident Aaron Ramsey in good goalscoring form would make a big difference and I believe one or both of our attacking Williams' (Jonny or George) have the capability of making an impact in France if the force is with them.
*pictures courtesy of https://www.flickr.com/photos/joncandy/albums/with/72157659818566905