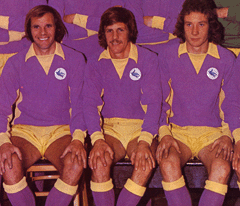 It was a strange old game at Leckwith yesterday lunchtime as Cardiff City Under 18s somehow contrived to lose 4-3 to Bristol City. On the one hand, they will feel they were unlucky to lose a match they were completely dominant in for very long spells, but they were so careless in some respects that it could be said they got what they deserved in the end.
On a sodden pitch that saw water coming up from the surface as the players splashed about, the sides contrived to provide some good entertainment, but that will be of little consolation to a City side who really should have won the game comfortably.
The pattern of the game was established in the first five minutes as some crisp City passing created shooting opportunities for Eli Phipps, Dylan Rees and Abdi Noor. For the first of them Phipps was not too far wide, Rees hit the side netting with the second from a difficult angle and Noor was also wide with his effort, but on both of the latter two occasions the players involved might have been better served looking to play in better placed team mates.
It felt like a goal was coming and, sure enough, a couple did arrive in the next few minutes – thing is, they both went into City's net! For the first, City's keeper Luke Wakeman came charging off his line deal with a through ball, but his decision was proved to be a wrong one when the visitors centre forward got to the ball first – that touch took him clear of the keeper and he slipped the ball into the empty net.
A couple of minutes later, Ashley Baker needlessly conceded a free kick about twenty five yards out, the resultant shot was blocked by the wall and then as the City defence rushed out, the ball was chipped to the far post where an unmarked wurzels player hit an angled volley into the net to double his sizes lead – it was poor defending, but credit to the scorer for a good finish.
For a few minutes I thought I had been transported to a first team away match, but, after that strange interlude, the pattern reverted to normal – in fact, it was a lot more one sided than it had been in the opening minutes.
In truth it was one way traffic towards the wurzels' goal for the rest of the first half, but it was now that the visitors' keeper came to the fore. Three times he palmed away well struck shots – Robbie Patten, Jamie Veale and Noor were all foiled with the save from the creative Veale being especially impressive.
Veale was also responsible for a series of testing inswinging corners from City's left that the keeper    dealt with decisively by punching clear, but he was grateful for some last ditch blocks by defenders at times and there were a couple of occasions when Phipps and Noor were inches away from getting a decisive touch.
It would have been easy for City's heads to drop at this stage, but they finally got a reward for their dominance deserved, although they also needed a pretty big slice of luck as another Veale corner was touched on at the near post – for a while it appeared that the keeper had made another fine save, but the ball just about trickled over the line. My first instinct was that it was an own goal and this was backed up by the fact that no City player was congratulated by his team mates as they made their way back to the centre spot.
Having got one, you had to think that City could add one or two more goals pretty quickly, but Bristol were able to survive the last few minutes of the first half with relatively few alarms.
The second half saw City attacking again in the opening stages and they were soon level when Veale and Patten combined well to set up Phipps who confidently knocked the ball in as the visitors appealed for offside. From where I was sat it was impossible to tell whether the Bristol protests were justified or not, but there would be another offside call a few minutes later that I was perfectly positioned to comment on.
Before that though, City continued their pursuit of what now looked like an inevitable third goal. Bristol's keeper added a couple more tips around the post to his impressive catalogue of saves and then when he finally made a mistake when he dropped another Veale corner, he was able to recover and be in position to turn aside Noor's effort when it came in.
Just as in the first half, it felt like a goal was coming and, amazingly, just as in the first half, it was the visitors who scored it, but, if the earlier goals owed a lot to City's sloppiness, this time they could only curse their luck as they fell victims to a very poor decision by a linesman.
I was right in line with Bristol's number ten I think it was as he burst on to a long pass and fired a shot into the net from about twenty yards out and couldn't believe it when the goal was given. It may have been one yard, it might have been two, but he was definitely offside and I wasn't the only one sat level with play who was bemused by the lack of an offside flag – just as with their second goal though, the wurzels scorer had to be complemented for a fine finish.
City's response to those two first half goals had been very impressive, but, this time, they looked quite flat after such a controversial decisionl and Bristol were able to gain a foothold in the game for the next twenty minutes or so as they looked for a fourth goal on the break.
City were still getting shooting opportunities, but they tended to be from distance and the accuracy was not there with most of them – as well as that too many players looked for the shot when a pass would have been a better option. However, they were able to rouse themselves for the last fifteen minutes or so as Veale (my City man of the match) and Noor were again foiled by the goalkeeper – there was also a Noor cross that flew across the face of goal with no one able to force it in.
As the ninety minute mark approached, it looked like City would have to accept it was just one of those days, but when Rollin Menayese headed yet another corner across goal, I think it was Baker who forced the ball in to make it 3-3.
City were now looking for a winning goal in the two or three minutes that remained, but when they gave away a cheap corner you almost knew what was coming and I wasn't surprised when a Bristol player was left completely unmarked to head home.
There was just time for City to force one last corner which was claimed by the wurzels heroic keeper. Seconds later the final whistle blew and, although the better side had lost, the contrast between how the sides defended those last two corners was revealing – City were unlucky, but also their own worst enemies at times.
* picture courtesy of http://www.cardiffcityfc.co.uk/