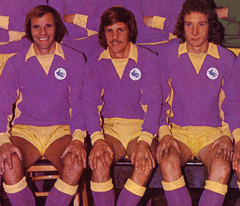 A remarkable game at the Hawthorns yesterday ended with Cardiff City's Premier League survival hopes hanging by a thread – all of this despite City coming back from the twin devastating blows of going two goals down inside ten minutes and then levelling in added time having falling behind again only a minute or two earlier.
All week long the pundits had been describing the match with West Brom as a must win one, but coming out of the match, the circumstances behind City gaining their 3-3 draw had me thinking that they could go into next week's game with Crystal Palace in a fairly positive frame of mind.
Within minutes though news of Palace's fine 1-0 win against Chelsea filtered through and I'm afraid that result means relegation is closer now than it was at 3 o clock yesterday afternoon. Defeats for Fulham today and Sunderland tomorrow evening will help, but a side we need to beat will be coming to Cardiff City Stadium with their confidence at a season's high.
City deserve credit for getting anything out of the game after a truly horrendous start, but, in truth, there wasn't a great deal in their performance to suggest that the drop can be avoided. With their manager stating that defeat wasn't an option, City made a horrid, rabbits caught in the headlights, start which really should have meant the match was beyond them with only 10% of it played. A continuation of the three centre backs ploy and the selection of Aron.Gunnarsson suggested that City's initial aim was to keep things tight and silence the home crowd in the opening stages, instead of that, we had 3-5-2 changed to 4-4-2 and the Baggies faithful in raptures within nine minutes.
Perhaps the decision by West Brom to return to playing the Liquidator as their pre match anthem had something to do with the fast start they made – sat among the home support with my brother and his son, I can certainly testify that it got them going!
It might possibly also be an explanation for City's woeful start because a few in the side seemed overawed by the occasion. For example, Gary Medel became a real influence in the game as City fought back in the last half an hour, but quite what he was trying to do with his back header under no pressure which set up Morgan Amalfitano's opening goal in two minutes only he knows. The lobbed finish was an absolute beauty (laughably some observers thought it was a fluke), but he wouldn't have been given the chance to show such ability if it were not for Medel's "assist".
Within a few minutes, David Marshall had been forced into a sprawling save to keep the deficit down to one, but there was a definite feeling that a second goal was coming and it duly arrived courtesy of the impressive Graham Dorrans who was able to make an uncontested run through City's massed midfield and defence to score from a knockdown by the unmarked Matej Vydra.
To be honest, City were shambolic for the first quarter of the game – West Brom may not have been as dangerous as they had looked in those opening minutes, but they were still very comfortable and looked able to work themselves to the bye line on City's right at will. Ole tried to stem the tide by introducing Wilfred Zaha for the ineffective Fabio, but it was still all looking very easy for the home side when Jordon Mutch's over hit cross (having now seen TV replays of the goal, perhaps I'm doing Jordon a disservice there, but, on balance, I reckon it was a cross) flew over Ben Foster to give City a way back into the match on the half hour mark.
I suppose this could be construed as more proof of City's new found potency in front of goal and it it has to be said that even though they were playing so poorly, the thought of a second City goal wasn't as outlandish as it would have been four weeks ago. Even so, it was an admission of how things had gone so dramatically  wrong in the opening forty five minutes that Mats Møller Dælhi,  was introduced for Gunnarsson at the interval.
City's start to the second half wasn't as desperate as the one to the first period had been, but it was still pretty bad – Mulumbu had a shot deflected just wide by Vydra and Marshall then just about kept out the Czech Republic striker before James Morrison hit the rebound wastefully over the top, but it was the laboured and tentative passing by the team that was as responsible as anything for keeping them on the back foot.
However, while the score stayed at 2-1, a West Brom side with only two wins from their last twenty Premier League matches were always likely to get jittery as the minutes ticked by and, almost imperceptibly, it was City who were beginning to edge the battle in midfield.
I've already mentioned Medel becoming more influential, but it was the subs who were instrumental in putting the Baggies increasingly on the back foot. Zaha was too easily knocked off the ball at times, but he also looked a real threat with his runs in central areas and down the right, while Dælhi's ability to retain possession served to show how the nature of the match might have changed earlier if a few more of the starting line up had been able to do this misleadingly simple thing as well as he did.
Fraizer Campbell tested Foster from distance before City's supremacy was rewarded by a looping Caulker header from a Medel free kick to bring things level with just under twenty minutes left.
The momentum looked to be with City now and Dælhi may have done better after being fed by Bellamy. However, the tension of the occasion seemed to get to the players of both teams with frequent interruptions for injury (mostly to City players) also not helping the flow of the game – as a result the match went into added time with few signs that a surely decisive fifth goal would arrive.
Thoughts of what had happened at Everton were not far from my mind though and, sure enough, West Brom got in down our right again with sub Thievy Bifouma touching in the resultant cross (a slight deflection off Kevin Theophile-Catharine proved to be vital here) to claim the points – or at least that's what the Baggies fan who ran on the pitch to celebrate thought!
Ironically, it might have been that solo pitch invasion which caused referee Michael Oliver to add on the fifth minute to the four that had been signaled that may prove so damaging to his club's survival hopes. City immediately launched an attack from the kick off and it was a novel experience to be surrounded by opposition supporters absolutely desperate for the ball to be cleared as it bobbed about in their penalty area – having reacted like that so many times myself in the past, it was a little strange to see City being the cause of such anxiety!
West Brom survived though and, more than that, suddenly had four players tearing forward with only our third sub, Peter Whittingham, and keeper Marshall in a position to deny them. An experienced old pro would have taken the ball to the corner flag and counted the clock down, but (much as Andreas Cornelius had done in those awful final minutes against Sunderland) Albion's twenty year old sub Saido Berahino only had eyes for a clinching goal and his poor cross unerringly picked out Whittingham who immediately pumped the ball forward.
From here the ball was headed by a Baggies defender to Theophile-Catherine and, to their credit, City now put together one of their most impressive moves of the game as the Frenchman linked with Mutch (a candidate for City man of the match with Caulker in my view) and Zaha down the right before the latter's low cross was allowed to travel a long way to Ben Turner who nudged a pass to Dælhi who swivelled and hit a shot that took a deflection onto an upright and flew into the net.
Around me there was absolute desolation among the West Brom support and I must admit that, even as I tried desperately (and failed!) not to celebrate, I couldn't help feeling sorry for them because they had largely stuck behind their team at 2-2 when I had expected them to turn against them. The truth is though, that, although their plight isn't as desperate as ours, I fear for the Baggies – a team 3-2 up deep into added time should never concede a goal to a counter attack like they did and if they cannot win a match at home after the start they made and the lateness of their third goal, then you wonder what they have to do to get three points at the Hawthorns.
After the match, my mind went back to a game at West Brom forty years ago when a City team fighting a relegation battle from the old Division Two were 2-0 down in six minutes and I remember one of our players saying that the home side were joking amongst themselves that this was the easiest game they had ever played as they made their way back to the centre circle after they went two up.
I can imagine the current West Brom team saying much the same thing after Dorrans' goal, but, just like yesterday, City rallied and ended up with a point as two Johnny Vincent goals got them a 2-2 draw.
The 73/74 side won their relegation battle, but, sorry, I still don't see the 13/14 side winning theirs. After the match, Ole, understandably, tried to take the positives out of the game as he talked about City finally getting some luck and mentioned about the Daehli goal becoming a turning point in our season, but he also couldn't just brush that appalling start under the carpet. Credit to him again for some brave decisions regarding substitutions, but Ole surely has to be thinking that this is something he is having to do too often and the obvious implication of having to make system changes and bringing on subs for uninjured players in the first half is that the original formation and team selection was wrong.
When the 5-3-2 formation was used for the first time at Spurs, it took a counter attacking goal from our own attacking free kick to break us down for the only time, but yesterday the system looked like something which had been decided on five minutes before kick off without any prior discussion or practice – why we were so wrong in playing terms and mental approach right from the kick off?
Sadly, like all relegation sides, City only seem able to get things right at one end of the pitch by creating problems at the other. After that Spurs match we had scored nineteen goals from twenty eight matches and I couldn't see us ending up with more than something like twenty five for the season. However, our last four matches have seen us score ten times and it's not unfeasible that we'll end up averaging a goal a game for the season.
If you had told me that we would be scoring a one and three threes in our four matches following the Spurs defeat, I would have expected it to have meant we would be on for something like eight or nine points and yet, what have we got? A measly four!
Everything about Crystal Palace under Tony Pulis tells us that we won't be scoring three next week. Logic dictates that, if we are going to win, then it's going to be by 1-0, so we are probably going to have to do something that we've only done once in a league game under Ole so far – one clean sheet in twelve games shows you the size of the challenge we face and tends to confirm the feeling that we are almost at the stage where we need snookers.
* pictures courtesy of http://www.walesonline.co.uk/