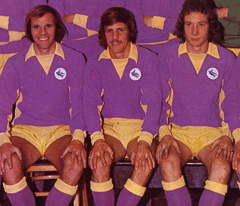 Some people may say it is luck that has enabled City to win games in added time on successive Saturdays despite being almost over run at times by their opponents, but considering all that they have had to put up with this month, I prefer to call it character. With injuries, illness  and off field shenanigans all giving Dave Jones, his assistants and his players reason to take their eye off the ball over the past few weeks, they have instead shown resolve  and spirit to eke out the results that have made January an excellent month on the pitch at least.
In winning four and drawing three of their seven January matches, the team have shown bundles of a commodity that I had spent the last eight months of 2009 saying they lacked – bottle. The first half of the season had seen us being virtually unstoppable when things were in our favour, but seemingly lacking the stomach for a fight with the final game of the old year at Peterborough offering a perfect example of the frailty that had dogged us since that fateful visit to Preston. In adversity though, the players have found a spirit and determination that has enabled them to win matches that they would never have done a month ago.
There were plenty around me yesterday who were being very critical of certain players and the team as a whole as Doncaster got right on top during the period either side of their goal, but I really do think that people should be more realistic about what they should expect from the side we currently find ourselves with.
All season long supporters have been saying we need strengthening in central midfield and I agree with that. Even when we had what could be called our first choice pairing in there (for me that's Ledley and this season's Steve McPhail) we were hardly dominating games in that area and over the first half of the season we got used to seeing us coming second in that area of the pitch game in, game out – we might be a top four side at the moment, but I don't think we have ever had a top four central midfield.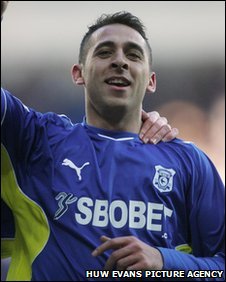 Therefore, I don't think anyone should have been surprised yesterday when we started to lose our way in that area of the pitch from about the half hour mark onwards, especially against a team like Doncaster who are, currently, far better equipped in central midfield than we are. Any team playing Doncaster at this level can expect to be without the ball for long periods of the game as they are very good at keeping possession and we certainly had to do a lot of chasing and closing down for the last hour yesterday.
Yesterday's game offered a perfect insight into the conundrum we have when playing Peter Whittingham in central midfield. For thirty minutes he was the dominant creative force on  the pitch as we carried on with our Ashton Gate form and exploited a square looking Donny defence to create chances galore. Whittingham's pass to present Michael Chopra with the first goal was a real beauty and showed what he is capable of from the centre of the pitch when in possession, but as soon as we started losing that battle for the ball, Whits became a luxury which I am not sure we can always afford to have in there. I can't help thinking that, especially in his goalscoring form of this season, he is more use to us getting further forward – he could still deliver those raking long passes from the middle of the pitch at times because he is the type of wide midfield player who likes to cut infield a lot.
I was pleased with the team that was selected yesterday because it had all five of our attacking players who can each be matchwinners on their day in from the start, but, it has to be admitted that it did have a lopsided look to it in that it placed an awful lot of defensive responsibility on Gavin Rae, who is not overly suited to that sort of role anyway. This contributed to Rae struggling for much of the time he was on the pitch yesterday, but, again, I think those being critical of him are being guilty of expecting too much from him at the moment – the fact that he has been withdrawn around the hour mark in each of his last two matches makes me think that he is one of a number of players (e.g. Burke and Bothroyd) who are playing at a time when they should probably be being rested for a game or two.
In my view we started against Doncaster in central midfield with one player who is some way short of being 100% fit and another who is a square peg trying to fit into a round hole and I think we are going to have to  accept that, at least until Steve McPhail comes back, and possibly even after that, we are going to be chasing around trying to get the ball off the opposition as we see them dominate central midfield even more than they were earlier in the season.
Look at the combination in there that we finished yesterday's game with – even in an area where we are probably at our weakest, a combination of Darcy Blake and Soloman Taiwo would probably have been about our eighth best central midfield pairing a few weeks ago. To be fair to them both though, they were probably better suited to the way the game was going when they came on because they both gave us a bit of defensive solidity and resilience with Taiwo again showing a few composed touches which suggest that he could yet become a decent player at this level.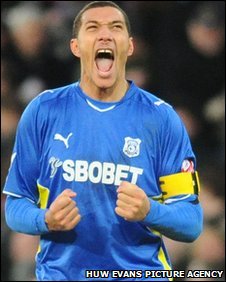 On the face of it, this suggests that we are over achieving at the moment and I believe we are when you consider our recent starting elevens and, in particular, our substitutes benches, but, even though we are short in numbers and quality in some areas, there is still one thing which we are better at than virtually anyone we play- goalscoring. Because of this, we are always going to have a chance even when we don't see the ball for long periods – in this respect we are like the Welsh rugby sides who used to say if we can get 40% of the ball we can win because our backs are good enough to live off scraps. Okay, yesterday wasn't the best day to choose to illustrate our potency in that department, but it is still true to say that Michael Chopra put away the most difficult of his first half chances in a way which few others in this league could match and I don't think we will have too many other days this season when some of our good finishers are as profligate as they were yesterday.
However, with about twenty minutes to go when we were really struggling as we were passing across the pitch and getting nowhere because none of our much vaunted forward players were making good enough runs for the defenders and midfielders with the ball to hit, who was it took on the responsibility to actually try and get something started by himself? It wasn't Chopra, Bothroyd, McCormack or Whittingham, it was Super Kev of course! It was only a forceful run forward with the ball which ended up getting us a corner, but the game changed from that point – the crowd started getting right behind the team and, although I would hardly say we were dominant, the game became a more even contest and you just began to sense that maybe we could just end with the three points.
We don't half miss Kevin McNaughton when he is injured and I really hope his dodgy hamstrings can last out the upcoming months because he is so important to us, but, leaving all that to one side, I just want to see my favourite player in this team in action more often!
by The other Bob Wilson with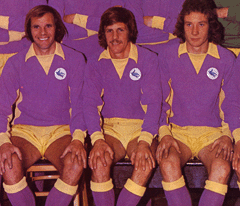 Right, so you know about football? In that case, how would you rate Darren Utley? What do you mean, you've never heard of him – you must remember him! Truth be told, I had to look him up as well this morning to find out that he was that Doncaster left back who scored a wonder goal against us back in March 1997.
After two of the worst seasons in the club's history, the City side of 1996/97 offered some hope that better days were on the way as they spent most of the campaign in the top ten of what is now called League Two. After a summer clear out that had seen many of a squad which were ranked the ninetieth best in the ninety two team league system leave the club, Manager Phil Neal started virtually from scratch as he put together a team that, on it's day, was capable of beating the best in the division.
The signing of the talented Jason Fowler from Bristol City added creativity and some flair to the midfield, while the versatile fans favourite Jeff Eckhardt, who arrived from Stockport for a a fee of £15,000, scored a fine goal on his debut to secure a first win of the season by 1-0 at home to Brighton. With Carl Dale not having the best of seasons, the main goal threat came from veteran Steve White and the emerging youngster Simon Haworth who impressed bigger clubs with a skill and elegance that you would not normally associate with a six foot plus lower league striker.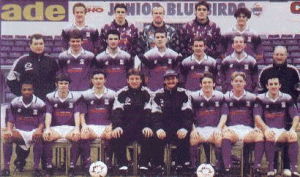 Although they were never really in contention for automatic promotion and lost more matches than most of the teams around them, City's total of only  nine league draws was the joint lowest in the division (the following season saw them draw an incredible twenty three times!) and so, by picking up so many wins, City were always in contention for one of the Play Off places.
The departure of Phil Neal to become Steve Coppell's assistant manager at Manchester City saw him replaced by a returning Kenny Hibbitt and former England centreback Russell Osman who effectively became joint managers, but it did not have too much an effect on results as City went into November on a run of one defeat in nine matches. However, seven losses in their next eight games saw them plunge to thirteenth position only for a fantastic 4-1 win at top of the table Fulham in televised game to kickstart another fine run that had them climbing the table as quickly as they had been falling down it a few weeks earlier.
So it was then that City went into their home game with lowly Doncaster Rovers on Friday 14 March 1997 in the last play off position (i.e. seventh) on the back of a run which had seen them claim nineteen points from eight matches. With Doncaster languishing in twenty third place and having conceded fifteen goals in losing their previous five away games, it was a fixture which had home win written all over it, but then that's just what we all thought when we played Plymouth a month ago!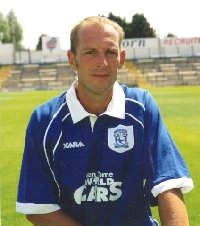 To be honest, the only thing I remember now about the game is Doncaster's second goal – an early goal by Darren Moore put the visitors ahead so, given that Moore, who went on to become a Premiership player at Portsmouth, West Brom and Derby, is an absolute giant of a man, I'll assume it was a header, but the truth is that I don't have a clue whether it was or not.
Doncaster went in 1-0 up at the break and then put the game beyond City around the hour mark with a goal that has to be the highlight of Darren Utley's short professional career. I tended to sit in the Bob Bank at the Canton Stand end of the ground in those days and had the sort of perfect view that you get sometimes when you know that the ball is going in as soon as it leaves the player's foot. What made this goal so special though was that Utley was out on the Bob Bank touchline not far inside the City half when he hit his shot (and it was definitely a shot not the sort of mishit centre that you can occasionally end up in the net).
City's keeper that night was Tony Elliott who certainly wouldn't feature in any list of best goalies I have seen at the club didn't have a chance of saving Utley's shot, but neither would the likes of Marshall, Alexander, Dibble and Healey as the ball arrowed into the top corner of the Grange End net. Sadly, I am pretty sure that there is no video footage of the goal (I couldn't find anything on You Tube) and, of course, there is always a tendency to exaggerate these things as the years go by, but I would be very surprised if he wasn't forty yards from goal when he hit his shot.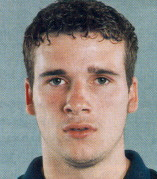 Utley played twenty two times for Doncaster that season but then was released after featuring only four times the following season in what was an awful Donny team that finished fifteen points adrift at the bottom of the table when the season ended – they were so bad that even Andy Saville managed to score twice in a 7-1 City win at Ninian Park a year to the day after Utley's scorcher!
Actually, Donny's transformation from Conference nobodies to Championship somebodies has to be one of the footballing success stories of the decade just ended and when you consider that they have achieved this by playing quality passing football under one of the most under rated managers around, then I think that if City couldn't get promoted, Doncaster would be the side I would like to see go up in our place.
As for City, defeats like this one highlighted the inconsistency the side showed throughout the season. Their record against the top sides, especially away from home, was superb as they followed up  that win at eventual runners up Fulham with a win at Champions Wigan courtesy of a Haworth goal on Easter Monday and by doing the double over third placed Carlisle. Mixed in with that though, there were four defeats against the bottom five sides which goes a long way towards explaining why the last day of the season saw City needing a draw at Darlington to definitely seal the last Play Off place by finishing seventh when five sides they had beaten finished above them.
As it turned out, City did make it into the Play Offs, but only because of the failings of others as their 2-1 defeat at Darlington counted for little as rivals Lincoln and Cambridge United both lost at home. City then faced Northampton in the Play Off Semi Finals who were, at that time, something of a bogey team for us. Northampton won 1-0 in the First Leg in front of an 11,000 plus crowd at Ninian Park before a 3-2 win in a fiery return at Sixfields which saw a player from both sides dismissed booked them a Wembley date against Swansea in the final which they won with a last minute goal.
14 March 1997
Cardiff City 0 Doncaster Rovers 2 (Moore, Utley)
City Elliott; Jarman, Perry, Davies, Lloyd; Fowler, Middleton, Stoker, Partridge (Dale); White, Haworth Subs (not used) Rollo, Philliskirk
Doncaster Williams; Cunningham, Moore (1), Gore, Utley (1); Schofield, Esdaille, McDonald, Ireland;  Mike, Cramb (Larmour)
HT 0-1
Att. 5,347
by The other Bob Wilson with